At Geniusee we strive to Innovate, Accelerate and Thrive together with our clients. To make that possible our team is constantly enhancing and ameliorating knowledge and skills in order to provide our customers with even better expertise. We're a client-oriented software and product development company. Our topmost priority is to deliver results that exceed your expectations, allowing you to gain better digital visibility overall.
Today, we're excited to share with you that Geniusee became an AWS Advanced Tiery Service Partner.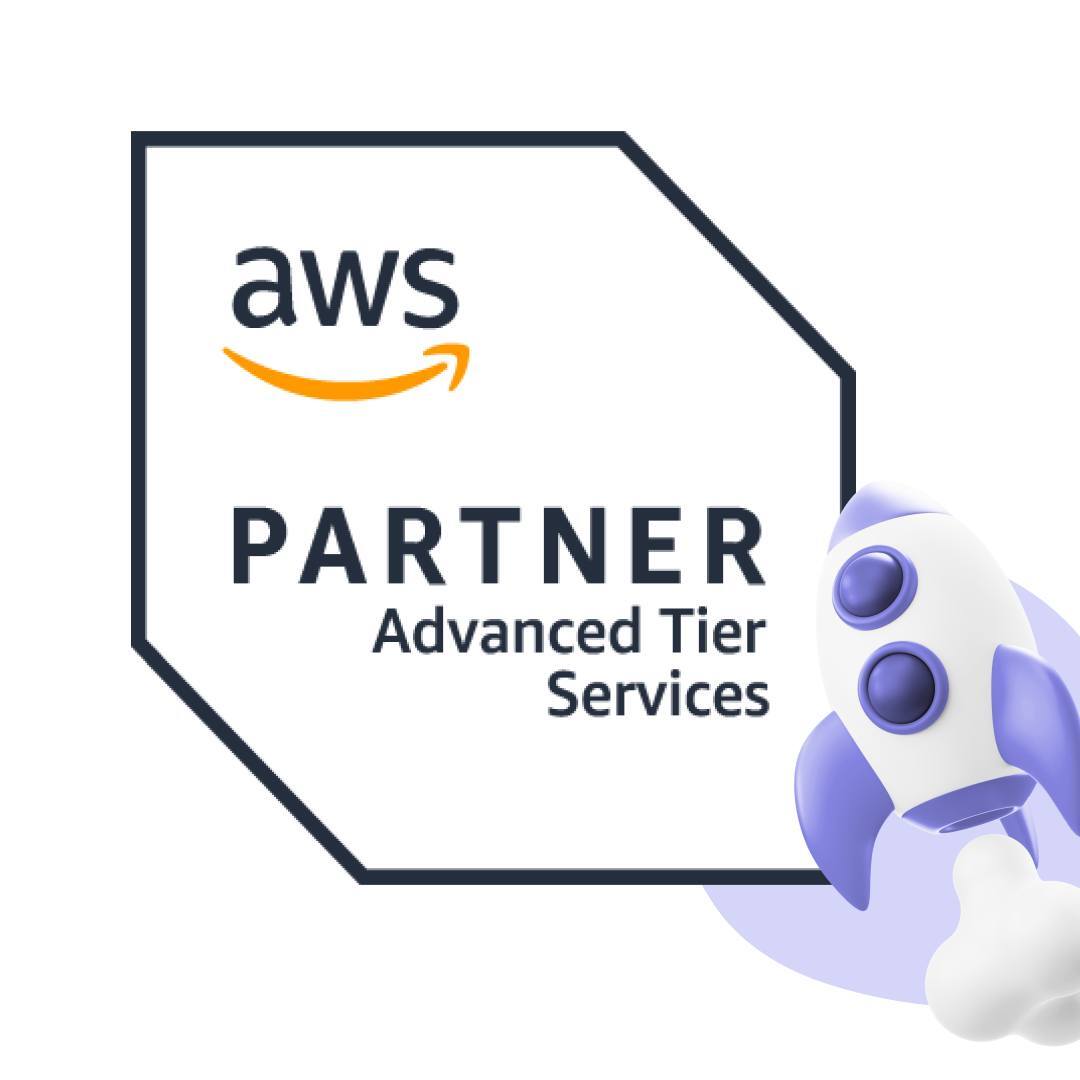 Now, Geniusee team provides you with even better results in on-demand cloud computing platforms and APIs.
Becoming an AWS Advanced Tiery Service Partner is an important achievement for us and a flattering proof of our expertise. Now, Geniusee stands among other partners with a strong team of trained and certified technical individuals and has proven customer experience. AWS Advanced Partnership requires at least 8 Accredited Individuals (4 Technical, 4 Business Professionals), 4 AWS Foundational Certified Individuals, and 6 AWS Technical Certified Individuals, 20 launched opportunities, 2 publicly referenceable clients, and 20 customer satisfaction (CSAT) responses.
That means:
Geniusee Amazon API Gateway Specialization - we ensure service to support thousands of API calls concurrently, traffic management, monitoring, and access control.
Geniusee AWS Lambda Specialization - whatever programming language you choose to run your developed application, Lambda will always be supportive and compatible with all types of languages and applications, their versions, and their aliases.
Geniusee tech expertise enables your application to deliver top-notch outcomes.
"The Geniusee team is honored to become an AWS Advanced Tier Service Partner! Our clients are the main drivers of our success. That is why we continue to improve our expertise. We are glad to be certified as a trustful partner of AWS and already are looking forward for the next stop as AWS Premier Tier." — Taras Tymoshchuk, CEO and co-founder of Geniusee.
Choose a team of trained and certified technical individuals and proven customer experience for your success!