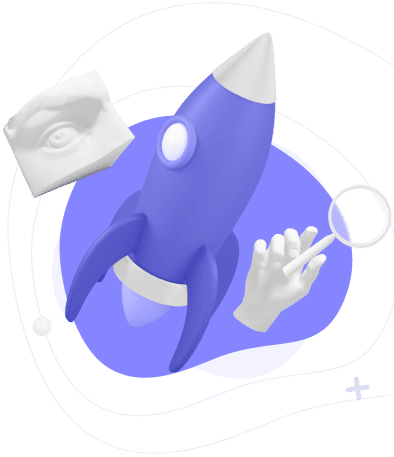 Discovery Phase
Service for Software Development Projects
50% of small businesses and startups do not precisely understand what their audience needs. Starting with the business idea, you don't always know what exact business model to choose, what are potential risks and pitfalls, how to ensure monetization and test your product at the lowest cost. The project discovery phase conducted on time gives thoroughness to each stage of development.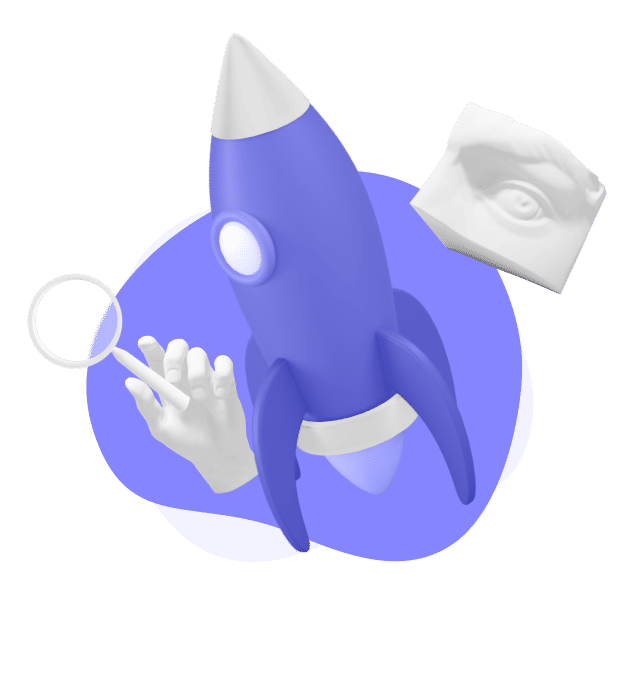 Why do you need the Discovery Phase?
The detailed analysis by a team of considerate experts will transform your idea into a clear product vision or give a new life to your actual project. That is what is called a product discovery phase in software development.
You get valuable insights on preferable design, features, services that will be magnetic for your users: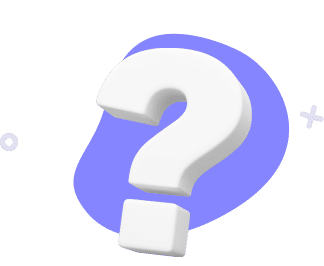 Finalizing your vision, validating the idea, and ensuring the market fit
Identifying your business strategy
Predicting and reducing risks and roadblocks
Careful budget planning to avoid the loss
Defining goals and scope for the MVP, and well-developed UX prototype
Building the ground for extra funding for your project
The process of the discovery phase for software development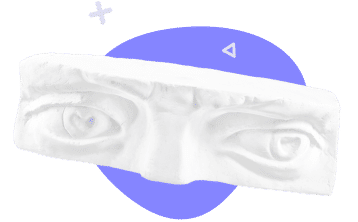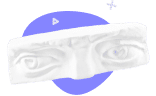 Who is the discovery team?
What does the Discovery team do?
States the problem and clarify the value proposition
Elicits the Business and User's needs
Defines:

Persona-based on stakeholder's assumptions
Product Vision and Roadmapping
Minimum Viable Product goals (hypotheses) and scope definition

Looks at your product from the user's perspective
Proposes the Solution Architecture
Designs UX prototype for the MVP
Estimates the MVP release scope
How long does it take?
Depending on the project: from 1 week to 2 months.
What if you skip the Discovery Phase?
Never-ending scope creeps
Climbing cost
Missed deadlines
The project doesn't meet your expectations
How to use
Read the complete guide on how to use customer discovery on our blog!
View article
What are the discovery phase deliverables?
What deliverables does a discovery phase bring in the end?
And here's what you will get after a discovery phase: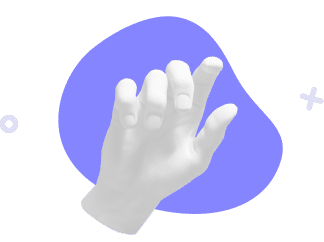 Product overview
Problem statement
Key functionality required for MVP
Business objectives
Architecture decisions for product implementation
Onclusion on product's interoperability with other tools and systems
Product's physical structure overview
UI/UX Concept
Product prototype representing the concept of user's interaction with the product
To-do list
Product backlog
First release (MVP) sized backlog
Our Expertise - Your Success.

What our clients say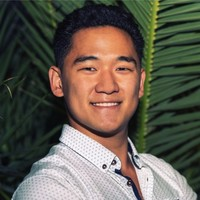 Peter Byun
PM from clients' side
Working Geniusee made life easy. The great thing about them is that they work with you to truly understand your problem and provide you with a number of solutions, both on a collaborative and technical level, depending on your needs. Having their dedicated team was like having a real in-house developmental team. Overall, working with Geniusee was a dream, as they delivered on the scope quickly and efficiently, making sure that nothing was broken by the time of delivery.

Henry White
CEO & Co-Founder at Finance Unlocked
Geniusee delivered a truly reliable and fast platform that rarely goes down. They consistently meet the requirements of each sprint. Despite being located overseas, they work well with the internal team and deliver based on the project roadmap.

Andris Ezerins
CTO at Wyzoo
The platform launched and feedback was very positive. Users utilize the platform to provide real-time information during presentations. Geniusee has a skilled team that was dedicated to delivering quality work on time and on budget.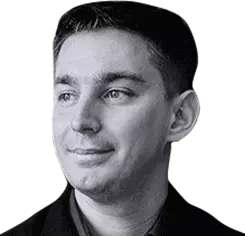 Artem Vahanov
Founder, MyUber.top
The launched website's conversion rate met expectations, thanks to Geniusee's user-friendly design and timely delivery. The team provided transparent project management and clear communication, which helped keep the project on track.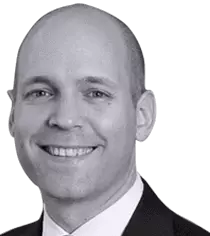 Jens Jetzki
Founder, Fair Friend
The high-quality app is visually appealing and stable on both iOS and Android, with no reported crashes. The team was easy to reach, receptive to input, and took the time to understand objectives. Their near-perfect deliverables are a great value for the cost.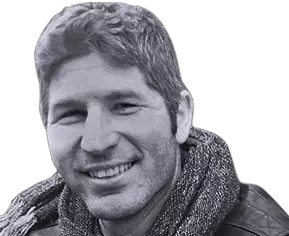 Yaron Shifman
CEO, Swathly Ltd
After producing the MVP, Geniusee quickly developed the commercial build within a short time frame. The team remained committed to the project, despite ambiguous expectations, and maintained clear communication throughout the process. Their strong performance sets them up for future engagement.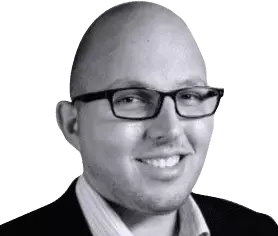 Thomas Madej
Director of Development, FuseChain Inc.
The Geniusee team quickly understood core concepts in building a complex fintech platform with limited oversight. They've worked collaboratively and efficiently to deliver high-quality code and strategic insights on the platform's functionality.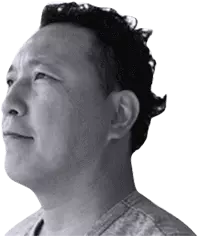 Akihiro Hara
COO, Digniche LLC
Geniusee team was very helpful on assessing and improving the platform without schematic chart. Low price but great service with swift and professional manner. Always on time and give us useful insights, great and dependable to work with.
Why trust Geniusee
your discovery phase?
Geniusee is not only about brilliant software development but about credible expertise. Our technology and business addicted specialists are led by measurable results.
To develop cutting-edge products, you often need to think out of the box. We apply creative user-centric practices such as design thinking workshops and design google sprints. In very short terms, we provide our clients with innovative, valuable, and tested solutions. Together we meet end-users needs and desires.
$350M+
Raised by our clients
64
Technology
support
services
Frequently Asked Questions
It is believed, that discovery phase for a software project is needed only for project's success of startups and small businesses. Well, that is not a whole truth.
Geniusee experiences in software development and discovery phase service for more than 5 years now, so we know some things that are not commonly spread.

First of all, you need to know that major target audience of software discovery phase services are startups and small companies. Yet, here come breaking news. Big companies also use this service during project development. Why so? Because using the discovery stage you can define the project scope, create a project roadmap, conduct proper market research and competitor analysis, grabbing some valuable ideas for UX/UI or product architecture.

Secondly, software development projects are impossible to tailor without software requirements specification (tech requirements, functional requirements, overall project requirements, etc.), clear vision of development process and project goals. Discovery phase helps to get a clear vision on business goals, create a development plan and align it with team composition, define scope of work and tech stack.

Last, but not least. You may skip creation of clickable prototype, jumping to MVP or POC, but you can't do it without cost estimate, design concept (UX/UI) or competitors research. You now may tell that business analysis could deal with it too. Yes, it can. If we're not talking about completely new software projects and products on utterly unknown markets. That actually is the most common point for big corporations to rely on the discovery phase of software development.
So the answer is simple. Anyone who needs it may benefit from discovery phase service for software development.
Regarding our experience as a development company, the answer is: it depends. It always depends on the needs of future software (software requirements specification), project scope, and business goals.
Usually, next comes the design stage and then the development team, solution architects, QA's and DevOps engineers start doing their job.
If we get deeper, after the project discovery phase, we're reevaluating and making a decision whether we're settling the matter. Is the team composition perfect? Did we chose a technology stack that fits well enough to our needs and may guarantee scaling and project's success? Are we good with planned development costs?
If you're dealing with large and long-run software projects, consider including business analysts into the team. Project managers could deal with requirements management, but assuring project's success requires constant analysis of context and solution reflection.

Discovery phase service for a software project usually requires four experts - business analyst, developer, UX/UI designer, and project manager. All those are needed to properly and comprehensively estimate project needs. If you start software development with open eyes and clear vision it commonly leads to project's success.
If we're talking about people involved in the project discovery phase, the list is wider. For example, you will need a company representative or even a few. That could be a CEO or CTO, project manager or product owner.
If you'd like to get to know more about discovery phase service for software development, don't hesitate to
call us
!
Geniusee is not only about brilliant software development but about credible expertise. Our technology and business addicted specialists are led by measurable results.
Tell us how we can help you
Thanks!
We will contact you soon.