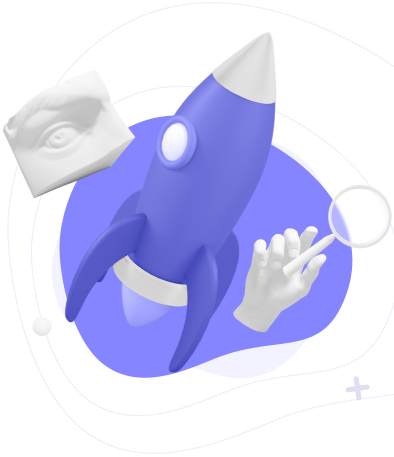 Discovery Phase
50% of small businesses and startups do not precisely understand what their audience needs. Starting with the business idea, you don't always know what exact business model to choose, what are potential risks and pitfalls, how to ensure monetization and test your product at the lowest cost. The project discovery phase conducted on time gives thoroughness to each stage of development.
Ask our expert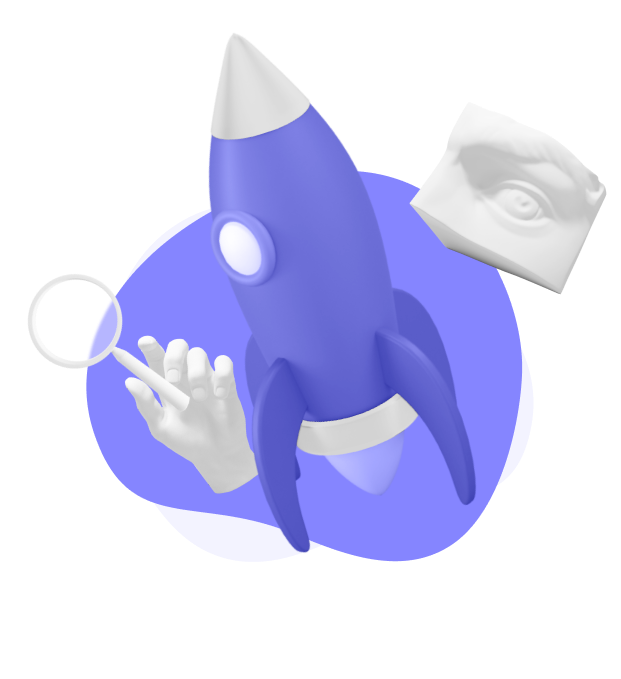 Why do you need the Discovery Phase?
The detailed analysis by a team of considerate experts will transform your idea into a clear product vision or give a new life to your actual project. That is what is called a product discovery phase in software development.
You get valuable insights on preferable design, features, services that will be magnetic for your users: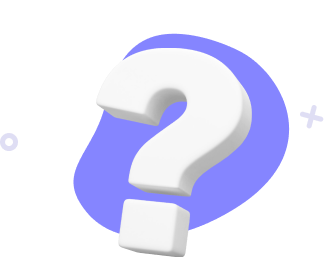 Finalizing your vision, validating the idea, and ensuring the market fit
Identifying your business strategy
Predicting and reducing risks and roadblocks
Careful budget planning to avoid the loss
Defining goals and scope for the MVP, and well-developed UX prototype
Building the ground for extra funding for your project
The process of the discovery phase for software development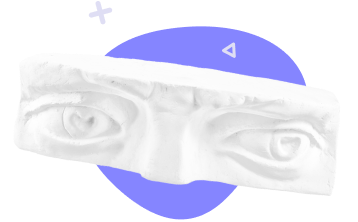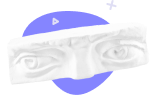 Who is the discovery team?
What does the Discovery team do?
States the problem and clarify the value proposition
Elicits the Business and User's needs
Defines:

Persona-based on stakeholder's assumptions
Product Vision and Roadmapping
Minimum Viable Product goals (hypotheses) and scope definition

Looks at your product from the user's perspective
Proposes the Solution Architecture
Designs UX prototype for the MVP
Estimates the MVP release scope
How long does it take?
Depending on the project: from 1 week to 2 months.
What if you skip the Discovery Phase?
Never-ending scope creeps
Climbing cost
Missed deadlines
The project doesn't meet your expectations
How to use
Read the complete guide on how to use customer discovery on our blog!
View article
What are the discovery phase deliverables?
What deliverables does a discovery phase bring in the end?
And here's what you will get after a discovery phase: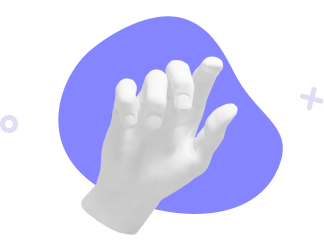 Product overview
Problem statement
Key functionality required for MVP
Business objectives
Architecture decisions for product implementation
Onclusion on product's interoperability with other tools and systems
Product's physical structure overview
UI/UX Concept
Product prototype representing the concept of user's interaction with the product
To-do list
Product backlog
First release (MVP) sized backlog
Our Expertise - Your Success.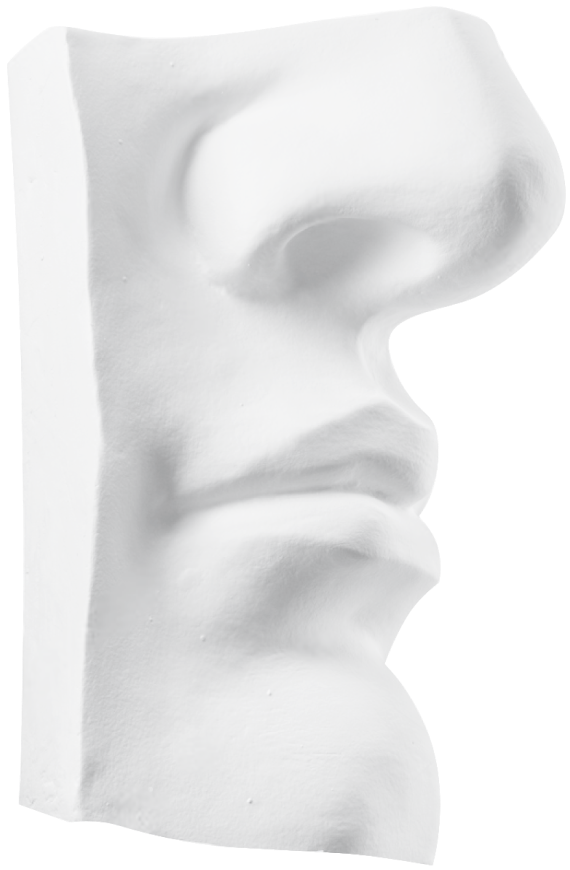 Our clients' feedback on the discovery phase: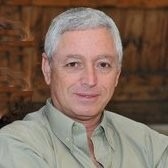 Rami Zelikovich
TournApps CEO
I have recently finished a discovery phase process for a complex project. It was a very effective process, very professional. Every meeting was sharp on time. The team covered every possible question with a lot of patience to my issues. Together we prevented numerous problems and explored the hidden potential to make the product even smoother and give better solutions for our customers. I would definitely recommend and would be glad to continue.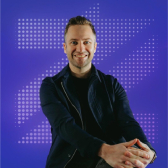 Guillaume Kendall
Zedosh CEO
Working with Geniusee on our discovery was a great experience: we always felt the Geniusee Team was well-connected and aligned. Our PM was extremely thorough in understanding our requirements and feedback to the team. As a non-technical founder, we relied quite heavily on Geniusee's ability to understand the functionality we imagined and translate it into code. They did a great job of this!
Once our momentum was established, we were able to release updates of our app every 2 weeks which really helped us deliver improved experiences to our early users.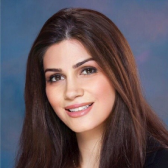 Rashin Taheri
SciQuiry Founder
I was extremely happy with their work. The Geniusee team was very organized and easy to communicate with, which helped keep the project in the right direction. The time difference between us didn't hinder them from being always available to answer my questions.
One thing that really stood out about Geniusee was their teamwork. I also liked that they kept in close contact with me, whereas other providers would simply do an introductory call and only contact me again once they were in the middle of the project. That was really impressive.
Why trust Geniusee
your discovery phase?
Geniusee is not only about brilliant software development but about credible expertise. Our technology and business addicted specialists are led by measurable results.
To develop cutting-edge products, you often need to think out of the box. We apply creative user-centric practices such as design thinking workshops and design google sprints. In very short terms, we provide our clients with innovative, valuable, and tested solutions. Together we meet end-users needs and desires.
$350M+
Raised by our clients
64
Technology
support
services
Geniusee is not only about brilliant software development but about credible expertise. Our technology and business addicted specialists are led by measurable results.
Let's talk!
Tell us how we can help you
Thank you
.
We will answer you as soon as we determine which of the team members is the most worthy to talk to you :)