Here at Geniusee, we aid our clients in transforming their business functions through innovative digital solutions. We're a client-oriented software and product development company. Our topmost priority is to deliver results that exceed your expectations, allowing you to gain better digital visibility overall.
Today, we're excited to share with you that Clutch, a B2B ratings and reviews platform, has recognized us for our industry expertise once again. According to the market research resource, Geniusee is one of the top 1000 service vendors worldwide!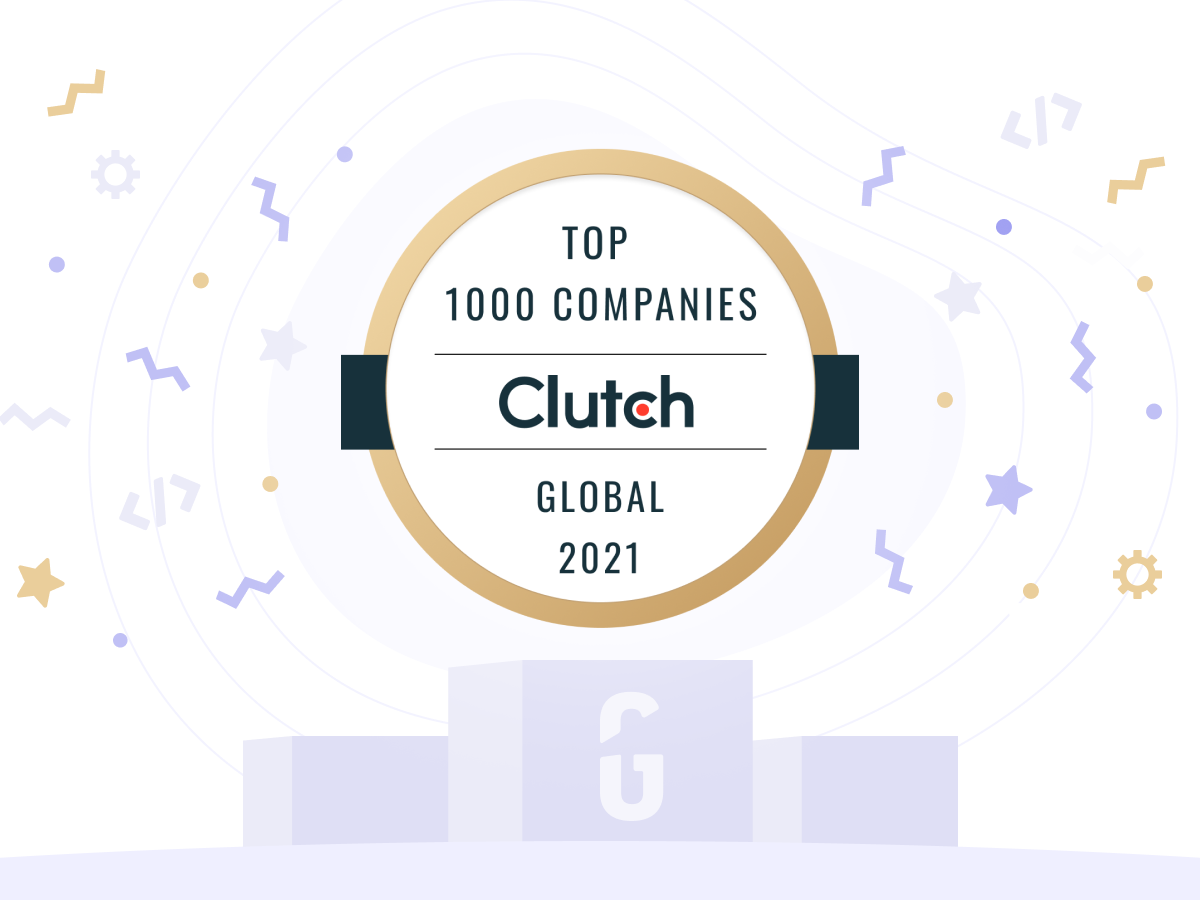 As you certainly know, Clutch is an established platform in the heart of Washington, DC, committed to helping small, mid-market, and enterprise businesses identify and connect with the service providers they need to achieve their goals. They do this by curating client interviews with full transparency to ensure that the content that gets submitted is authentic and highly informative.
"The Geniusee team is honored to receive this award again! Our clients are the main drivers of our success. That is why we think that clients' 5-star references on Clutch speak for themselves. We are so grateful that our clients share their recommendations, and it is exciting that 80% of our leads come by references." — Taras Tymoshchuk, CEO and co-founder of Geniusee.
We're proud of the perfect overall rating we have on Clutch. Right now, we have a total average of five stars across 36 reviews! Check out the latest positive feedback from our clients:
"Geniusee was a partner to us, especially in critically thinking about alternative solutions we could implement." — Soo Shin, Co-Founder, RiskStack Inc.
"They deliver timeless and innovative solutions and strive to address any issues to meet our critical standards." — Johan Stoop, COO, Pause Breathwork LLC
To learn more about how we qualified for this award, feel free to browse our catalog of positive ratings.
We're ready to help you build one-of-a-kind digital solutions at any time. To get started, drop us a line today!