The internet has truly opened up a lot of new opportunities for us! Some of which are the incredible development projects and technologies available out there. Whether you want to improve your process or create new services and products, these new techs are here for you! If you don't know where to start, partnering with a company like Geniusee is the best way to go! Our team develops software that revolutionizes our client's business.
Geniusee team is here to provide development and consultancy services for you. However, we don't want to focus on our services today! Rather, we would like to take you with us as we look back at a successful year on Clutch. Thanks to their year in review, we can all recall our previous accomplishments on the platform.

In case you don't know, Clutch is a B2B platform in the heart of Washington, DC, committed to helping small, mid-market, and enterprise businesses identify and connect with the service providers they need to achieve their goals.
For 2021, our company was able to record a total of 13 new reviews! A great follow-up from an already strong previous year. We are also proud to announce that our average review rating continued to be at a perfect 5.0-star rating! Our team has really committed and dedicated a lot when it comes to bringing the best services to our clients and customers, and it is reflected in the quality of feedback we've received.
Let's take a glimpse into the freshest reviews there are about Geniusee on Clutch: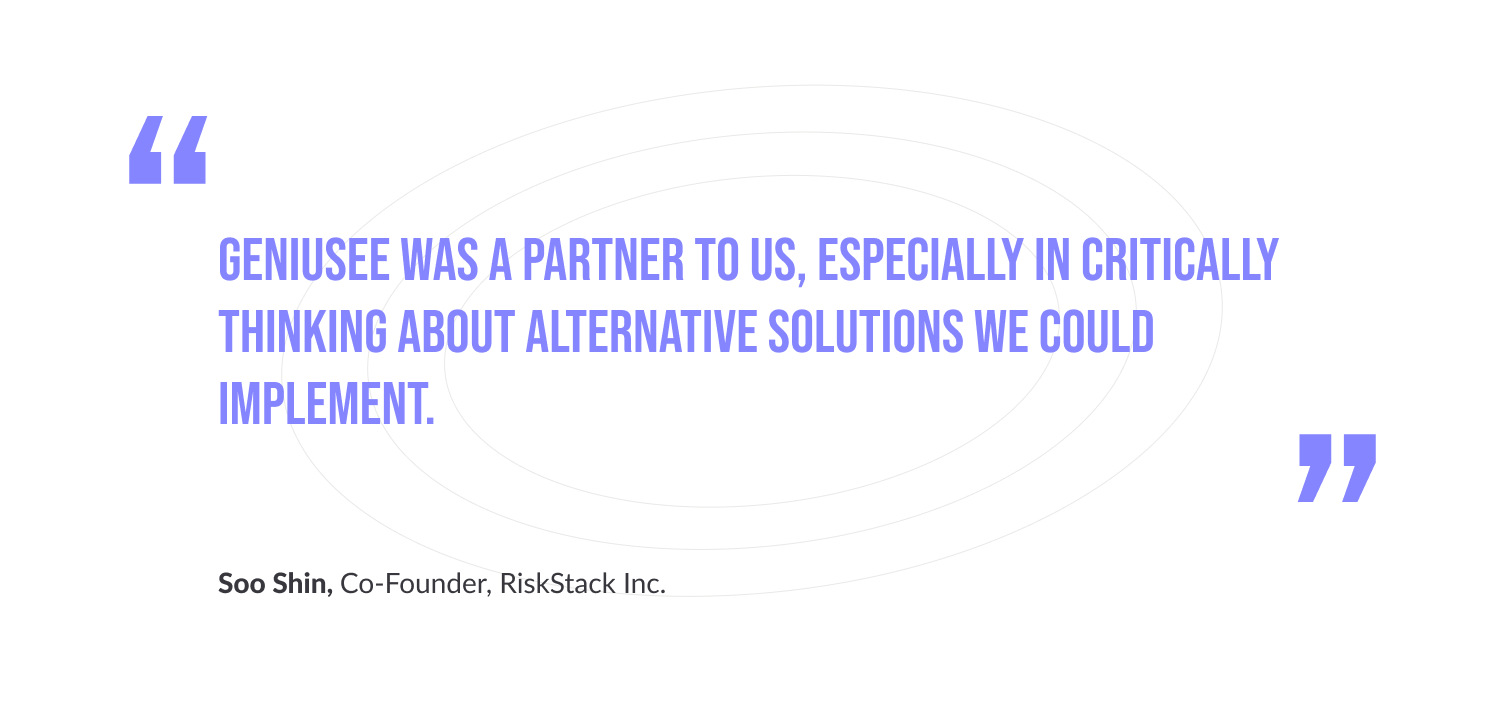 "They were very good at comprehending the intricacies related to our platform. Geniusee was a partner to us, especially in critically thinking about alternative solutions we could implement. Furthermore, they didn't shy away from pointing out things we should change in the project.
The team allowed our possible investors and partners to see how our platform would work, and through that, we received feedback that our design was intuitive. People told us that the features we had were very comprehensive.
We also appreciated that the team provided us with their thoughts on how we could achieve the best UI experience for our platform. It was very helpful to talk to them and to get their advice about our project. We really felt that they were part of our team while they were working with us and helping us develop our product."
Project summary:
Geniusee created a client's business plan document before building their cloud-native API prototype, which aimed at solving problems related to financial regulations and FinTech software development. The team designed the platform on Figma.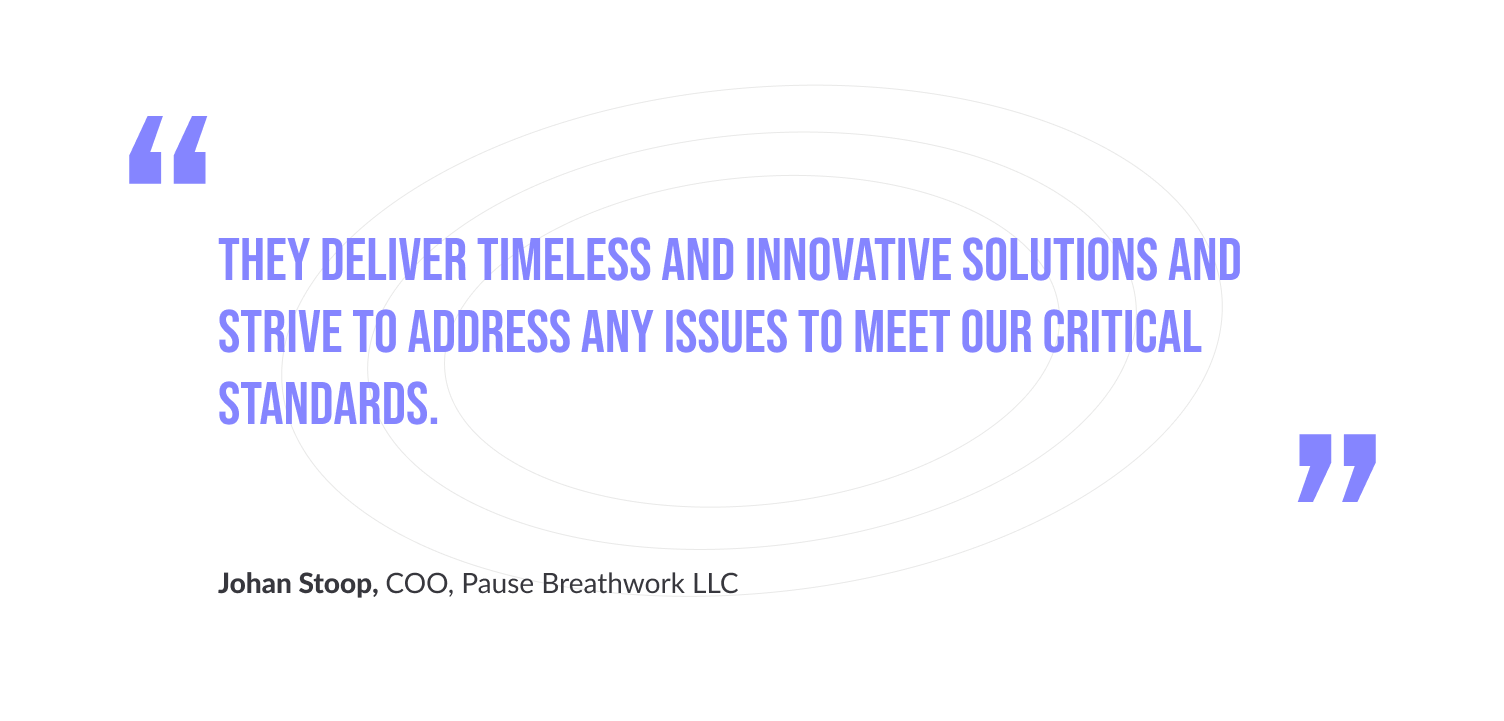 "We have more than 280 app reviews and a 4.9 app rating at the moment, with the majority of our users giving us a 5-star rating. While those results already speak for themselves, we also appreciate Geniusee's technical capacity that improved our uptime by 99.99 percent. I can't thank them enough for addressing urgent backend issues to streamline our app operations.
We're most impressed with Geniusee's undeniable expertise and driven approach — they deliver timeless and innovative solutions and strive to address any issues to meet our critical standards."
Pause

project summary:
A wellness company has hired Geniusee to take over the development of their meditation app, as EdTech is Geniusee's focus industry. The team has relied on existing wireframes and documentation in building design features and generating code work.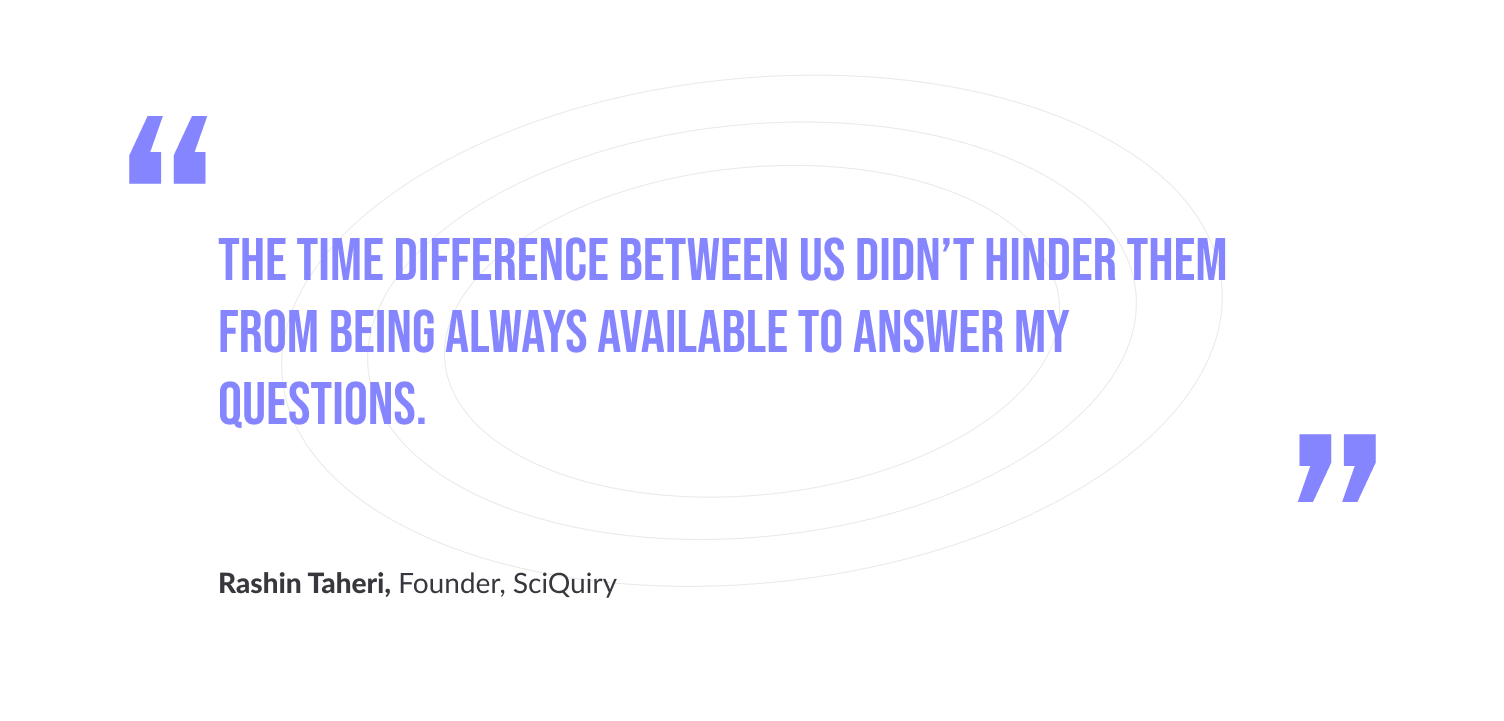 "I was extremely happy with their work. They were able to provide a whole UI/UX blueprint that I could work with going forward. Though we have yet to launch the platform with all of the changes to the interface, everyone who has already seen the design has loved it.
The Geniusee team was very organized and easy to communicate with, which helped keep the project in the right direction. The time difference between us didn't hinder them from being always available to answer my questions.
One thing that really stood out about Geniusee was their teamwork. I also liked that they kept in close contact with me, whereas other providers would simply do an introductory call and only contact me again once they were in the middle of the project. That was really impressive."
Project summary:
An EdTech company tapped Geniusee to redesign the interface of their online e-learning platform. The team reworked certain visual elements using Figma to make the platform more navigable and age-appropriate.

"We have over 1,500 app users to date, and there hasn't been a lot of bug-related reports since we've launched the product. Apart from not encountering any critical outages, what matters most to us is the successful deployment of our platform into the app stores. Geniusee's team has worked effectively with us to overcome technical challenges, so we're satisfied with our collaboration.
Geniusee has the determination to get things right — it's difficult to build something from scratch, but their team persevered to exceed our standards."
Zedosh
project summary:

Geniusee has rebuilt the mobile app of an advertising company to help them meet the quality standards of app stores. They've integrated complex payment channels into the app to enable app-to-bank transactions.

"We accomplished a great deal in a short amount of time. The team had very low error rates in their application, too. Their work allowed us to bring the MVP very quickly. They implemented rigid application architecture to make innovating on the platform easy.
Their honesty and transparency stand out. When you work with contractors, it requires a great deal of trust, especially if they're in another country. Their CEO and CTO were trustworthy and friendly."
Project summary:
Geniusee created a custom Laravel platform for an artist marketplace company. The team worked in PHP and it's hosted on AWS.

"Our data engineering system can now handle 8 different data types including Reddit and Twitter, and also integrate via API to other social listening tools via a custom schema. Their commitment to their clients was incredible - the CEO will step in if needed."
Factmata project summary:
Geniusee provided data engineering using Kubeflow and Kubernetes to a SaaS platform. The team also managed and improved their AWS stacking including the lambadas.

"They did the project exactly as my requirements specified. As a technology person myself, I check up on their work regularly. They also provide me with reports on the quality of the platform as they move through phases of development. Everything has gone well.
The software expertise they have is amazing. They're developing the best technology out there at the moment.
I'd advise everyone to work with them because they're a very good team. They were organized and experienced in complex technology development."
Project summary:
Geniusee created an ERP system using .NET Core and a headless architecture for a restaurant management system. Additionally, they integrated relevant APIs using GraphQL.
Let's become partners!
Lastly, all 13 of our reviewers mentioned that they were 100% willing to refer us to their friends and colleagues in the industry.
Tell us how we can help! Give our office a call today!