pause – mobile app for meditation
Clear stress using your breath
Pause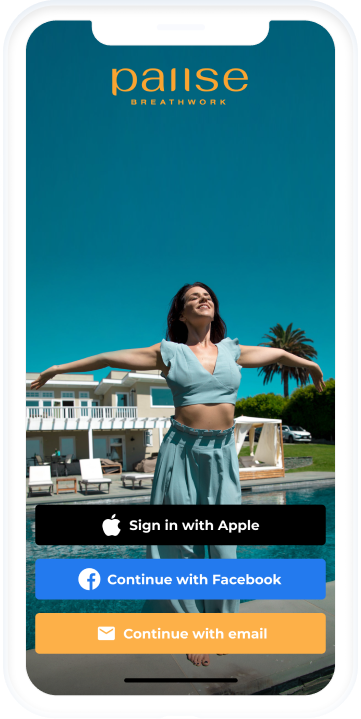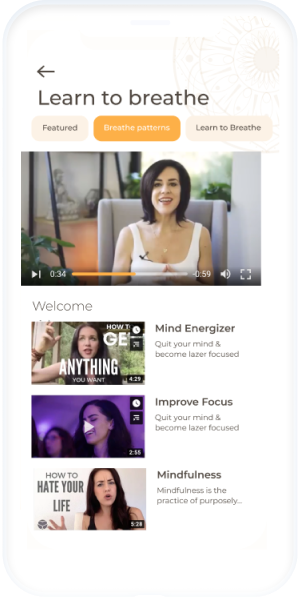 Scope and highlights
6 months for
MVP development
Design, Web Development, Mobile Development, QA, Management, BA, 24/7 support
Swift, PHP, Laravel, GraphQL, Realtime video, AWS, Serverless
1000+ downloads on launch day
the challenge
Our challenge was to develop an App that will allow users to reduce stress, establish more focus and calm in their lives, find resources to help manage stress and improve mental outlook, add more healthy habits to daily life. What's more, the tool was aimed at helping to keep tracking users` healthy habits and serve as a reminder to practice them to incorporate them into the daily routine.
The client wanted to communicate with the audience, manage and conduct online events for users, share some feed and handy information and build a strong community of Breathwork practitioners.
Key challenges in Pause project included:
Popularizing Breathwork and create a tool to communicate with the audience.

Developing an app that will allow the client to monetize Breathwork.

Creating the ability to conduct live online sessions and to notify the audience about various sessions and news.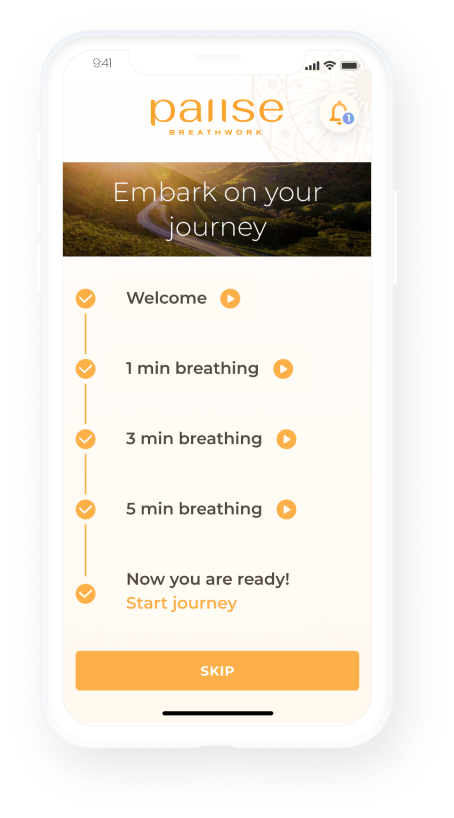 Are you looking for full cycle product development?
You found what you were looking for. Just fill out the contact us form.
Contact us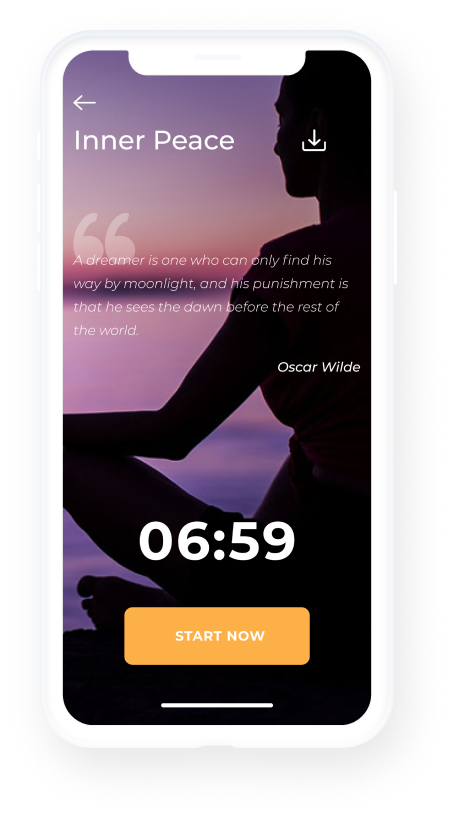 the process
Pause`s creator Samantha Skelly is a well-known entrepreneur, best-selling author, wellness coaching expert, and blogger who works with Global TV, NBC, CBC, BBC, Forbes, The Huffington Post, The Elephant Journal, etc.
Her team has broad experience in digital tools and media, which was very helpful in building efficient and result-oriented workflow.
We began our work on the App using the Time and Material model of collaboration and the SCRUM approach. Starting from the stage of MVP, we went through all the processes. After that, we began the development process from scratch.
After 6 months, we were ready to introduce our new product, an iOS app, to the world. It reached more than 1000 downloads on launch day and hundreds of paid subscriptions.
Inspired by this success, the Geniusee team started to work on an Android app.
Core activities at this stage include:
Building a user-friendly, intuitive interface for the app.

Creating a Service Oriented Architecture with individual routine, 
each with its own specific parameters for different users.

Creating a comprehensive set of push notifications to be delivered with near real-time efficiency and accuracy.
User persona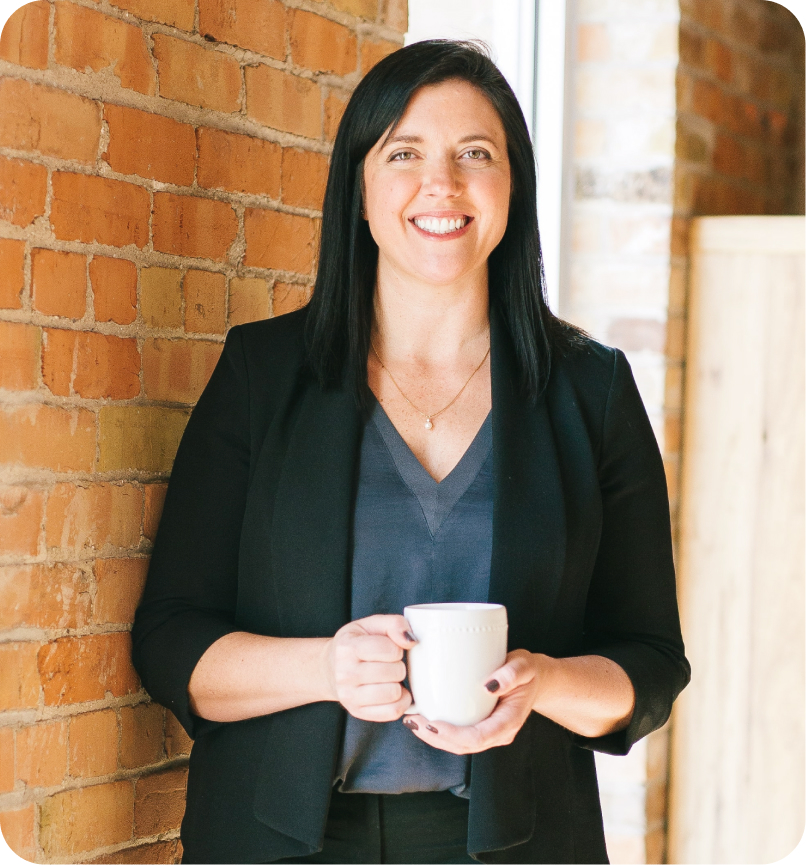 Luiza Thomas
/ bio
Age:
Location:
Education:
Job:
Family:
44
USA, Florida
Journalism
Copywriter
Married, has 2 children
"I feel that the right to calm and stress-free life should be accessible to anyone"
Goals
Reduce stress establish more focus and calm in her life

Add more healthy habits to daily life

Save time for family and hobbies while tracking her health
Needs
Find resource to help manage stress and improve mental outlook

Serve as a reminder to help her practice healthy habits she wants to incorporate into her routine

Keep track of her health that doesn't require time on her part to maintain
Pains
Fearing to not understand the app and being puzzled with its features' accumulation

Frustrating with meditative/relaxation apps with a lot of unnecessary and overwhelming information
User' s flow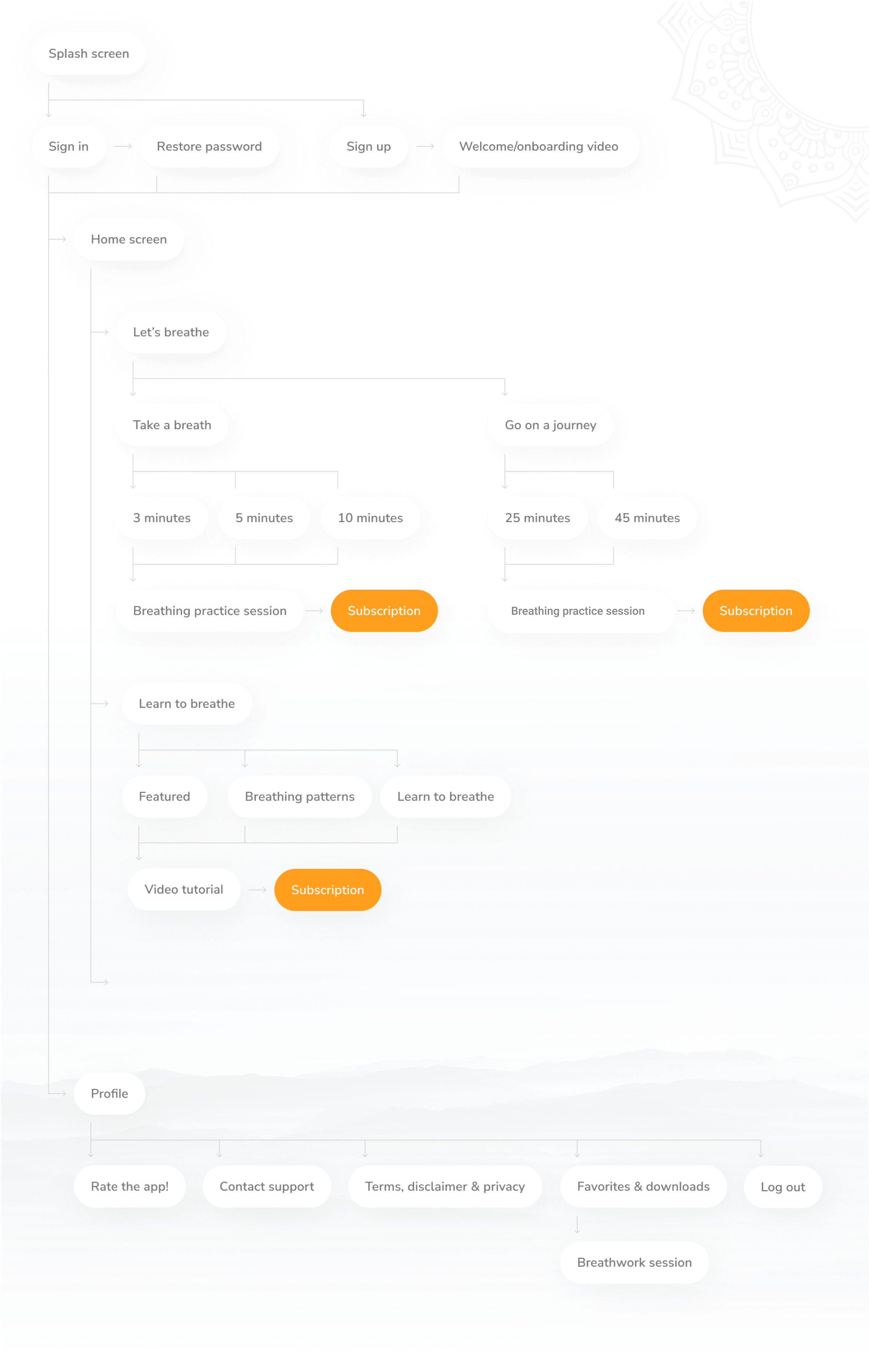 the outcome
The Pause Breathwork app has been downloaded more than 2000 times, and the number of subscribers is increasing day by day, as well as the number of paid subscriptions. Thousands of people are learning and practicing stress reduction, stay focused, productive, and happy. The New Android version will make its contribution by changing even more lives for the better using Breathwork.
The success of this project hinged on the following factors:
Creating great client involvement, support and collaboration.

Motivated and professional team members who were really dedicated to this project.

Choosing powerful frameworks to build the app.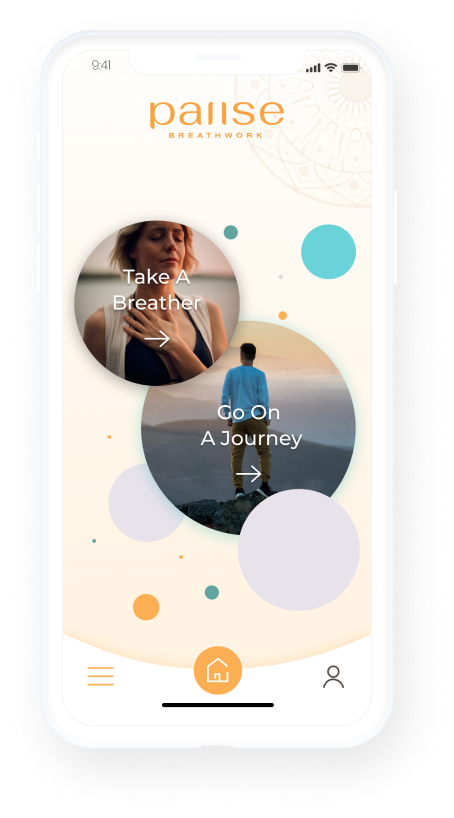 App's screens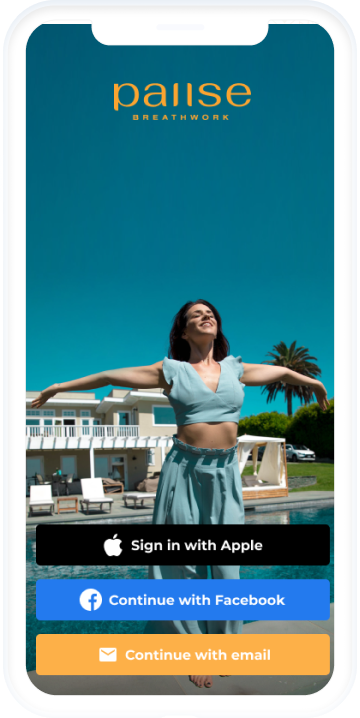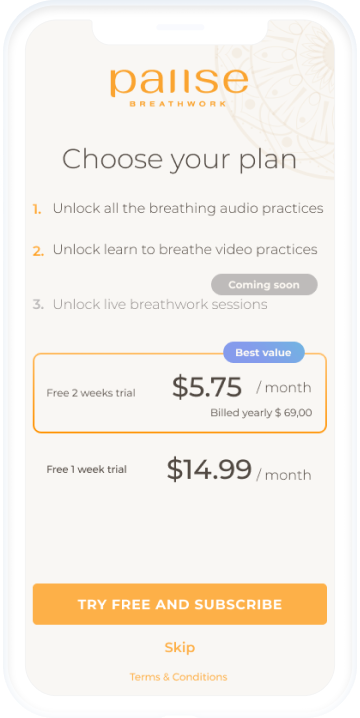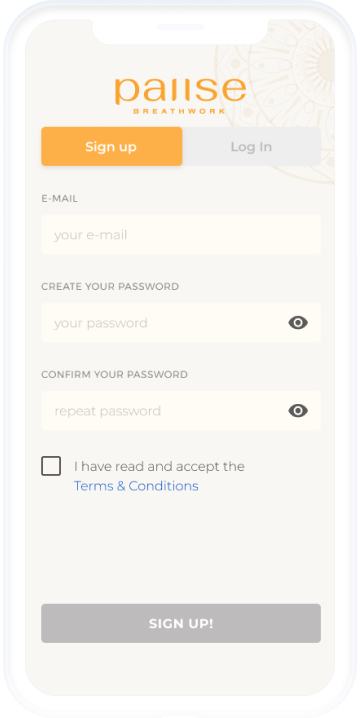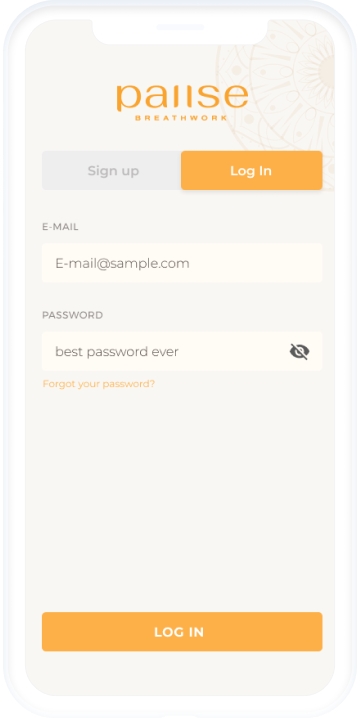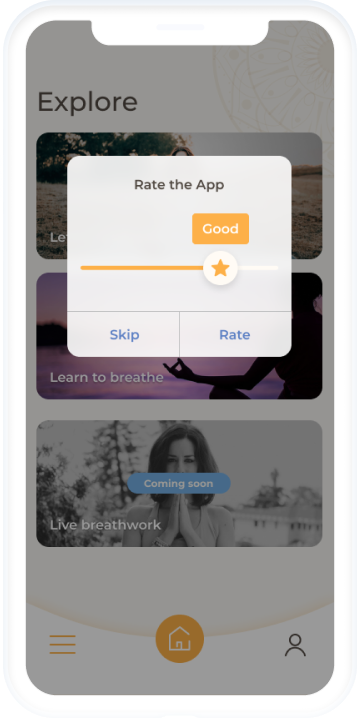 Thank you
for watching
Geniusee Design & Dev Team
2021