Here, at Geniusee, we strive to provide our clients with the best services. That is why we're improving our products and services and evolving in every possible way. We prefer real evidence, instead of bare words, so we never talk about something we can not prove.
Today, we're thrilled to share with you amazing news: we received a certificate ISO 9001:2015.
Geniusee aspires to sustainable development. That is why ISO 9001:2015 for us is just an integral part of our way. The adoption of a QMS (quality management system) is a strategic decision aimed to prove the overall performance to assure our ability to provide customers with services that meet both their needs and regulatory standards.
Generally, ISO 9001 is an international standard devoted to define requirements for QMS that warrants a process-oriented approach to documenting. We treat that as a registered vow to our customers that we are constantly reviewing and improving the structure, procedures and processes, and responsibilities that are essential to attain an effective QMS.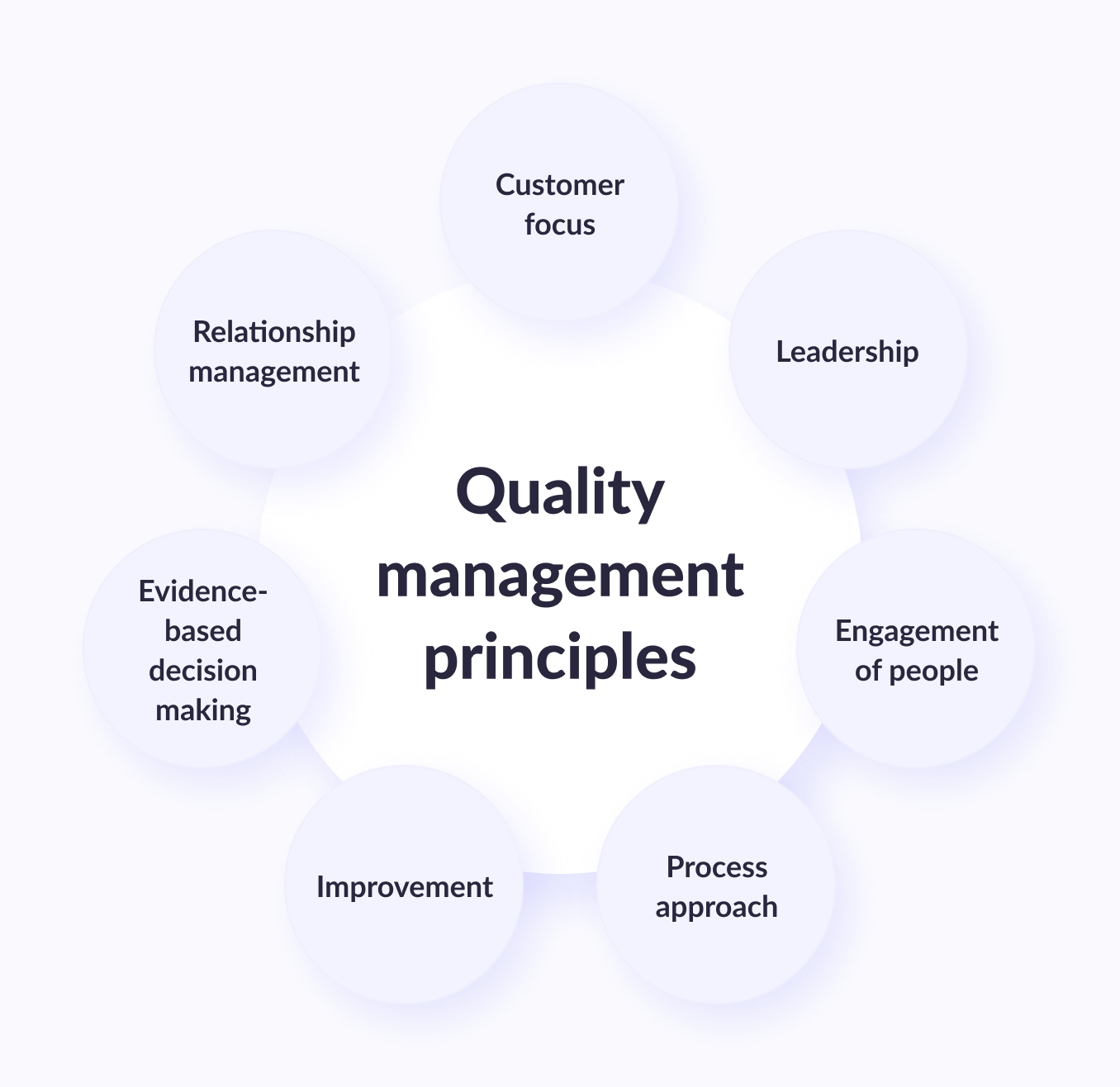 So what does it mean for our clients?
"We are extremely honored to, officially now, meet the ISO 9001:2015 requirements. The road was long, yet engrossing. This is another proof of our reliability and expertise. This is the engraved title: "We worth it. We are trusted by one of the most trusted and powerful organizations in the world. This is a luminescent sign for our customers and partners: "You can grow here, you can grow together with Geniusee. Those guys look like they know what they're doing". Anyway, it does not mean this is all. We'll continue to ameliorate our expertise. We're getting ready to get another ISO certification, ISO 27001 this time. There's even more in our strategy, but the main line is "Geniusee grows together with our customers. Together and only together we accelerate, innovate and thrive." - Taras Tymoshchuk, CEO and co-founder of Geniusee.
Let's take a closer look at the example of stakeholders and their needs that will be influenced by ISO 9001:2015.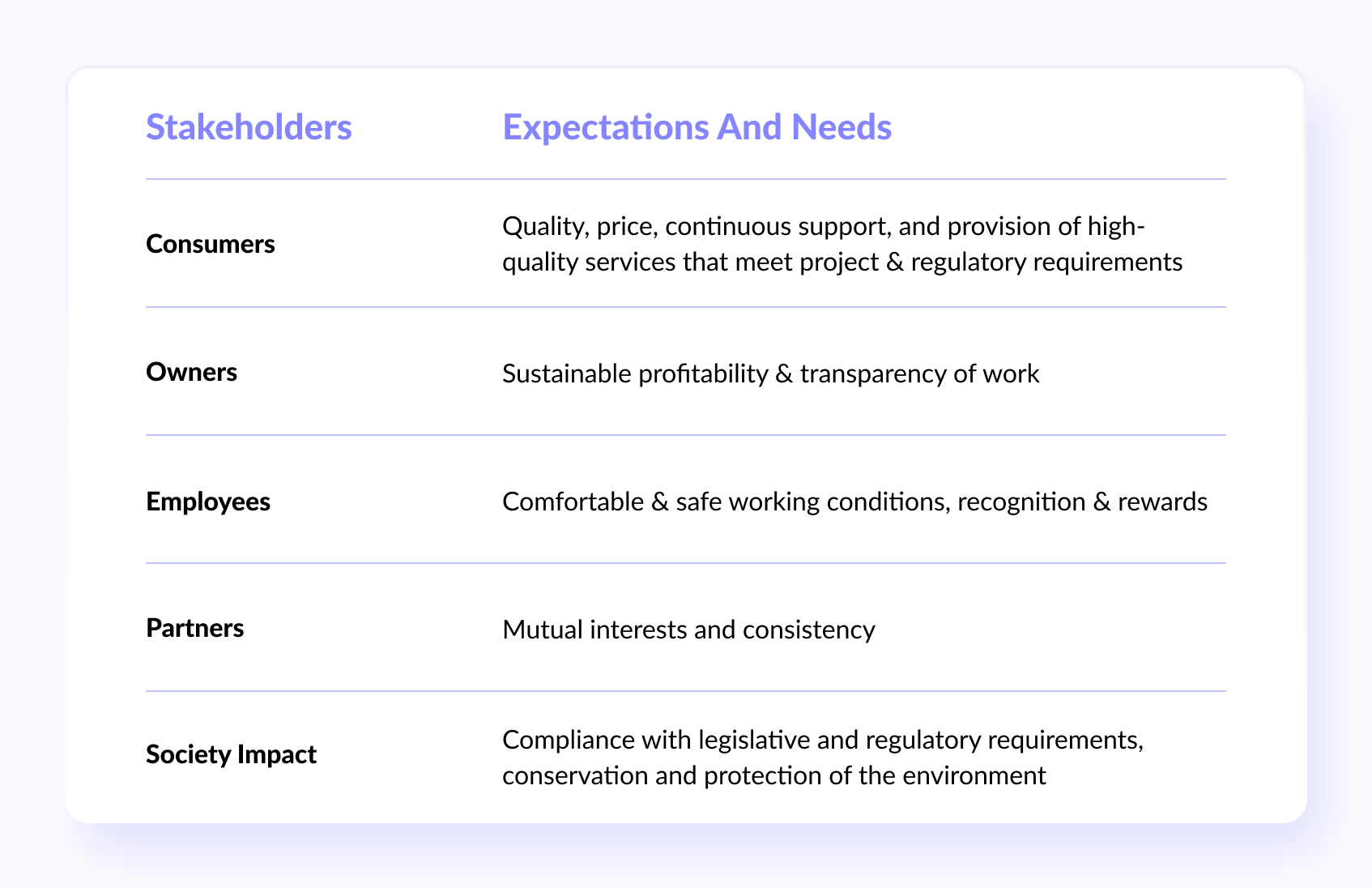 Ihor Demkovych, Head of Engineering at Geniusee, was the main person responsible for implementing all required processes. He gave us a few comments on the subject.
Interviewer:

What new opportunities does ISO 9001:2015 open for the company?

Ihor: The certificate confirms that the company has introduced quality management processes and they are fully implemented. This makes it possible to prove to clients at the documentary level that we care about the quality of our services. Often, tenderers are required for the availability of certificates of a similar type, which will enable Geniusee to expand sales opportunities. Also, preparation for certification helped to specify the number of processes and formalize all key stages of the processes taking place in the company.
Int.:

What was especially callous when preparing to receive a certificate?

Ihor: In preparation for the certification audit, a project was developed to introduce management systems that would implement ISO 9001 and ISO 27001 standards. Geniusee uses integrated QMS and ISMS management systems that complement each other. Initially, documentation was developed in accordance with the requirements of the standard, and taking into account the characteristics of the company, the developed policies apply to all units of the organization and formalize the rules for the functioning of a particular office to comply with the requirements of standards. Changes have been made to Sales, Recruitment, HR, Delivery, SDO, QMO, R&D, and UI/UX offices. The most difficult thing was to implement changes that concerned all employees of the company, for example, familiarity with system management, training, or detailed documentation of the implementation of processes.

At Geniusee we strive to Innovate, Accelerate and Thrive together with our clients. We're expecting to get soon an ISO/IEC 27001:2013. Information technology - Security techniques - Information security management systems - Requirements to provide even better services. Choose a team of trained and certified technical individuals and proven customer experience for your success.