Businesses and fast-growing startups often need tech help to establish their stability, launch new services, move to a reliable cloud environment, etc. That is what takes businesses' pain points away and helps them thrive. It sounds like a noble aim for Geniusee, a software and product development company with 100+ successfully delivered FinTech, EdTech, retail, and real estate projects.
In this interview for GoodFirms, a full-fledged research and review platform that helps software buyers and service seekers find the best software or firm, Taras Tymoshchuk, CEO and co-founder of Geniusee, speaks about his experience with managing the rapidly growing company with clients who strive for digital transformation in the USA, Great Britain, Europe, Japan, and Singapore. What approaches does Geniusee choose in product and software development, what services and cutting-edge technologies does the company use for unique custom solutions, and what do clients and partners say about working with the Geniusee team? Taras Tymoshchuk covers these and many more essential topics by answering the questions from the GoodFirm editors.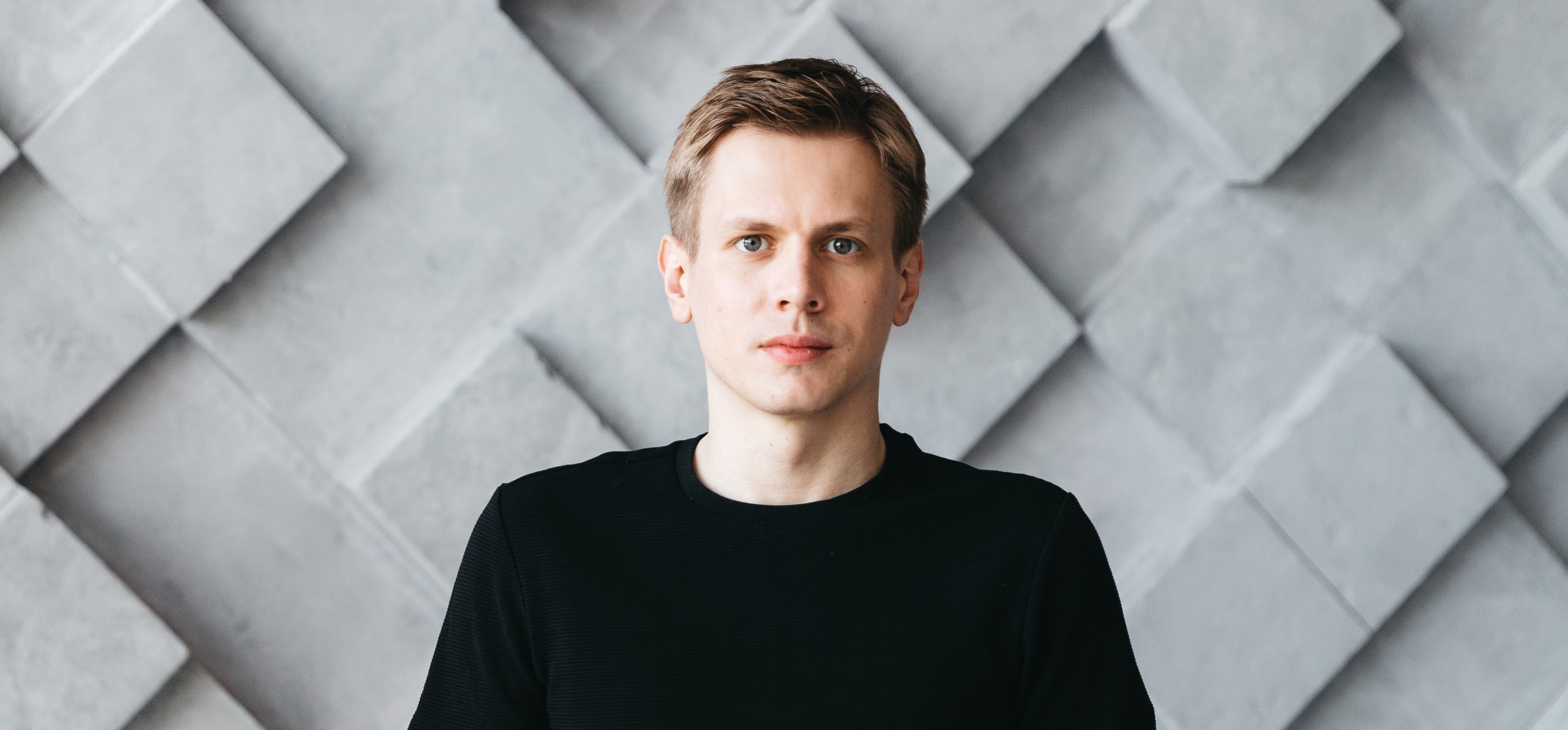 Please introduce your company and give a brief about your role within the organization.
We are Geniusee. And from the name, it is clear that we are a bit geeky but in a good, open-minded way, as it should be in a tech business. We are a software and product development company, passionate about quality, client care, and innovations. And these are not my words. It is what our clients say, and we appreciate it a lot. When my friends and I created a company in 2017, the name and association with innovators came naturally. We even used to have Einstein's image on our website.
Building the culture of innovations at Geniusee is my top responsibility. As CEO, I have broad experience working in the finance, retail, and automotive industries. Before Geniusee, I worked as a management consultant at Deloitte and a product manager at one of the biggest outsourcing companies in Ukraine and several other companies in the USA and Ukraine. With my team, we are shaping the brand new world of FinTech, EdTech, retail, and other industries.
What is the story behind starting this company?
The IT industry in Eastern Europe, including Ukraine, is one of the most dynamic and promising. Only Ukrainian IT exports in 2020 exceeded $5 bln, and they keep on growing. Businesses worldwide face different digital challenges. Some startups need to create promising MVP to attract investors. Сompanies often need tech help to establish their stability, launch new services, move to a reliable cloud environment, etc. That is what takes businesses` pain points away and helps them thrive. It sounds like a noble aim for me, and this is what my friends and I considered our mission 4+ years ago when we started Geniusee.
Since then, the company has developed products and services, provides consultancy and support for various clients. Here are dynamic businesses in FinTech, Edtech, AgroTech, etc., and startups from YCombinator & TechStars on Series A to D funding rounds. We work with clients from the USA, UK, Germany, Switzerland, Japan, Singapore. Now Geniusee is a team of 150+ experts that use 64 technologies. No legacy stack as we are focussing on the future :)
What is your company's business model – in-house team or third-party vendors/outsourcing?
As we are a flexible and fast-growing team with broad expertise in development, design, testing, marketing, DevOps, and business administration, we always try to choose the most convenient collaboration model that covers all clients' needs and can be as efficient as possible.
Our client can select the proper engagement model that will be transparent to both parties and provide strong governance for all aspects of the relationship. These could be both dedicated teams and outstaffing solutions. We can enhance clients` teams with our experts and rate this collaboration hourly or plan the fixed price project, implying our full responsibility for the product delivery. The project requirements are well documented here, so this model can also be delivered with minimum supervision of clients.
How does your company differentiate itself from the competition?
As our mission is "Innovate. Accelerate. Thrive", we follow it in every process and every decision we make. How may it look in practice? First of all, the team. We pay much attention to building a reliable and robust team where everyone is happy to deliver their best results. That helps us define our unique value proposition and ensure complex solutions on time and budget provided by our experts. What is more, we never stop researching and learning, no matter if we speak about market and client study or new tools and technologies that are just emerging.
What industries do you generally cater to? Are your customers repetitive? If yes, what ratio of clients have been repetitive to you?
We are always open to new industries. However, we focus on fields of our profound expertise, which are FinTech and EdTech. 80% of our clients come by references. If by saying repetitive clients we mean those who came for one feature or MVP and stayed with us for years creating and launching more new services and products, then my answer is yes! Most of our clients have been constantly developing and growing with our expertise and support for years.
Please share some of the services that you offer for which clients approach you the most for?
We provide our clients with the full-cycle product and software development profound domain expertise or versatile tech stack for a particular project. We deliver complex, innovative tech solutions and products, well-warranted by our deep domain expertise and successful clients who, by the way, are always ready to talk about their experience with Geniusee to businesses who consider working with us.
Our clients can check our expertise in web/mobile product development and software engineering, complex cloud solutions implementation, e.g., Amazon Web Services, Google Cloud, Azure. We are a certified AWS partner, by the way. We base our decisions on business analysis tools; we use data science instruments based on analytics and modeling. We realize that quality is the primary marker of our client's satisfaction, so we practice a user-centered approach by UI/UX experts in product design. We reach perfect solutions based on our improvements on actual demand, running MVP for startups and businesses in 2-3 months, analyzing and fixing all the uncertainties. We also offer a legacy reengineering service; this helps companies save money and time while becoming updated and more relevant to market needs.
I consider a discovery phase to be one of the critical services that help shape the view in the future product. The client gets a detailed product overview in 2 weeks. So we can avoid wasting our client's time and money, optimize the product, predict and solve possible problems. In this phase, we figure out whether the idea is worth implementing. We also try to realize how to fit the market and customers' needs (as best we can).
What is your customer satisfaction rate according to you? What steps do you take to cater to your customer's needs and requirements?
Our client 5* reviews on GoodFirms, Clutch, Design Rush, and many other platforms as long as the feedback that is provided by clients in communication with me, our project managers or marketing team answer this question better than I can. We constantly discover our clients' satisfaction rate and the market offer in general. We interview our clients at different stages of production to find out whether we live up to their image of the perfect tech partner.
Read more: Geniusee in top 1000 Global Services Providers by Clutch.
Apparently, we succeed in that, as our clients are happy to join our calls and meetings with potential clients to share their feedback. We build our communication on trust so that it makes it transparent, clear, and productive. More than 70% of our new customers are involved by our previous or actual clients' references. According to their feedback, we care and are "hard workers and constantly on the ball. Willing to go the extra mile when needed. Effective in implementing what we wanted and proactive in working together". We are always happy to do more if afterward we are rewarded with feedback like this: "The team has exceeded the company's expectations with their ability to deliver fully-functioning, robust products. They established a flexible relationship with the internal staff by designating a project manager for the account. Their open communication skills added value".
What kind of support system do you offer to your clients for catering to their queries and issues?
We offer support at all stages of the project and after.
The dedicated team is entirely focused on the project, works on it exclusively, full-time, reporting directly to the client. In contrast, the client controls the workflow and gets the opportunity to switch attention to high-level tasks.
The Geniusee company provides recruiting services, administrative support, and resources for the realization of the project.
DevOps support 24/7. The main goal of DevOps Support is to create a single cycle of the interdependence of software development, its operation, and deployment. It aims at helping different organizations speed up and increase the efficiency of creating and updating their software and services operated in real-time or in production.
What kind of payment structure do you follow to bill your clients?
Is it Pay per Feature, Fixed Cost, Pay per Milestone (could be in phases, months, versions, etc.)
We are flexible in that matter, so this process is convenient for our clients. In particular, we use:
Monthly payments for the dedicated team.

Pay per Milestone and pay per feature for fixed-price projects.
Pay per project for smaller fixed-price contracts.
Usually, before the start of cooperation, we find the best payment plan for both parties.
Do you take in projects which meet your basic budget requirement? If yes, what is the minimum requirement? If no, on what minimum budget you have worked for?
Our minimum project size is $25 000. But if we speak about particular services or support, we are always ready to consult businesses and startups and find a match between their goals and our offers.
Estimate your project here.
What is the price range (min and max) of the projects that you catered to in 2020?
Everything depends on the project type and requirements we used to build a small MVP/POC starting from 5k and big long-term projects with budgets above 100-200k; some of the projects have lasted more than 1 year.
Where do you see your company in the next 10 years?
The new reality we live in shows that 10 years of planning is inappropriate somehow. Things can drastically change. But we can keep on dreaming, though. We are working on a bunch of products now, and I can say our future big product will aim to disrupt the Fintech world. While going to this, we want to become expert consultants in the EdTech and Fintech industries and continue making innovative solutions for our clients.