When Bitcoin first appeared in 2009, nobody could have foreseen its full impact on the world. This article will explore the most surprising and unusual blockchain usage cases, from marriage and relationships to managing medical records and voting.
But how did it come to this?
What was initially supposed to be a new global monetary system moved beyond cryptocurrency. The underlying blockchain technology found its way into many industries thanks to its speed, cost, and security advantages. Another big plus is the decentralization of information.
The estimates say that global blockchain spending will reach $19 million in 2024, with a 46.4% yearly growth. Dive into this article to learn about 10 unusual blockchain applications and uncover their future potential.
In this article:
10 Surprising Blockchain Use Cases
Blockchain has gained popularity for ensuring data integrity in transactions and smart contracts. Besides being a decentralized ledger platform, this emerging technology makes it almost impossible to skew the data either by error or intentionally.
Blockchain enables data transparency, as it stores multiple records of each transaction. So, the origin of items and the identity of the parties involved can be authenticated at all times. This makes it possible to prevent data breaches despite malicious attempts and human or computer errors.
Due to these advantages, more and more people and companies are using blockchain technology in transactions and supply chain management. Read on to find out some of its most unconventional use cases.
1. CryptoKitties Virtual Cat Exchange
A popular use of blockchain platforms is improving your gaming experience. In 2017, the AxiomZen studio introduced CryptoKitties. Players can breed and trade virtual cats to boost their in-game performance. This application was built on the Ethereum blockchain and processed a stunning 5 million transactions.
On the topic
12 Tips On How To Develop A Cryptocurrency Trading App
Do you know the necessary features of a crypto trading app, its development cost, or how to launch it properly? We've got some hints!
I'm on it
2. Voatz

Voting Platform

West Virginia hired a mobile voting platform called Voatz during their elections. This allowed those traveling out of state to make their votes count. Also, the state spent less on physical ballots and saved voters time and money. The best thing, however, was that this blockchain ballot box ensured full confidence in the voting process. Voters can complete identity verification, cast their votes via any device, and not worry about data breaches and identity theft.
3. Marriage Unblocked Relationship Platform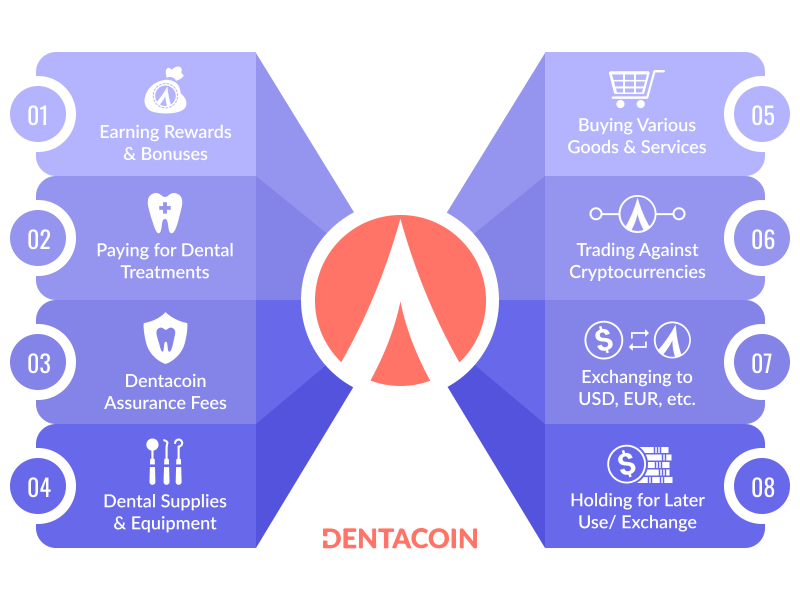 Marriage on a blockchain platform? Yes, you heard that right. If you want to make your relationship official, now you can go to Marriage Unblocked. The platform allows you to use the blockchain network to propose, exchange vows, and even get married.
That's exactly what Sybille and Alexandra from Switzerland did to break the ice for many more people. As their country doesn't recognize same-sex marriage, the couple found another way to validate their relationship. The initiative "Love for All" came from Björn Borg, and the operational team at Superblocks made it possible.
4. Legal Cannabis Exchange
This initiative came from California State Treasurer John Chiang. He wanted to have a public bank for the cannabis industry to make transactions more transparent. With legal cannabis trading continually rising, we need to be cautious. So what can blockchain technology do?
It can help us easily track blockchain-based transactions and add transparency. Traditional financial institutions can't ease supply chain management and the logistics industry as much as blockchain technology. Besides this accountability, the platform can also provide anonymity, meaning lower taxes for individuals.
5. Thanksgiving Turkey Tracking
Want to know where your food comes from? Blockchain applications, such as the one Portlandia used, can take food supply chain management to the next level. This company added tracking codes to each of their turkeys, allowing consumers to track their food back to its source. You simply go online and input a tracking code. Then, you can see which farm supplied your bird, how it was raised, and even get to know the farmer.
The potential benefits of this food supply chain use case are invaluable. Key concerns such as food safety, especially in case of a recall, can be easily resolved.
6. EvanCoin - Turn Your Time Into

Digital Currency

In 2017, startup founder Evan Prodromou launched an experiment. He was constantly getting requests for interviews and consultations, so he decided to try selling his time in digital coins. For each EvanCoin sold, buyers could get an hour of his time to pick his brain on any topic. As there were only 20 coins in circulation, their price tripled after two weeks of the initial offering.

This could be an interesting solution for professionals with busy schedules.
7. Xage Cybersecurity Platform for

IoT Devices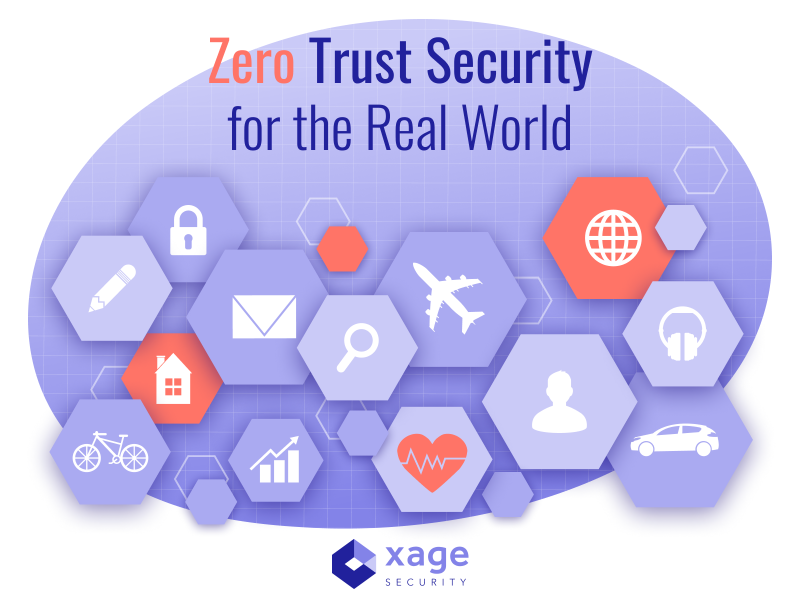 As technology becomes ever-present in our lives and businesses, we must address security. This is especially true with Internet of Things (IoT) devices. Hackers can wreak havoc by taking over our cameras, air conditioning, temperature control systems, and more.
That's where Xage comes into play. This cybersecurity platform is built to support IoT companies. It provides multi-factor authentication and self-healing services if there's a breach. Tech giants such as Microsoft, Dell, and even the U.S. Air Force use it to securely manage multiple devices at the same time.
On the topic
Do you know how to implement zero trust model step-by-step?
Read the guide
8. Brooklyn Microgrid App for Solar Power Transactions
Using a blockchain platform to manage power production, distribution, and usage is slowly becoming our reality. Residents of Brooklyn can attest to this. Thanks to the partnership between Siemens and LO3 Energy, Brooklyn solar panel owners can share their energy with other residents using an app. The Brooklyn Microgrid allows them to send power to other users via blockchain-based contracts, avoiding any intermediaries and transaction fees.
Combining this technology with IoT devices, we can revolutionize the production and consumption of renewable energy. Tracking production, usage, and trends, paired with the ability to send power where it's most needed, is a step towards a more sustainable energy market.
9. Open Music Initiative Music Rights Platform
Copyright infringement is a big problem in the music industry, so a non-profit organization from Boston called the Open Music Initiative decided to step in. Their blockchain solution helps musicians, writers, producers, and publishers get recognition for their work. Blockchain applications such as this one can save the music industry billions of dollars. They can ensure the artist and rights holders get their royalty payments faster and in the correct amounts. Most importantly, the blockchain network can make piracy virtually impossible on a digital asset through its decentralized ledger system.
10. Dentacoin for
Medical Records

Tracking

The healthcare industry faces challenges in tracking medical data. With patient privacy concerns, this is a tedious, time-consuming task.

Dentacoin uses blockchain technology to provide a secure way of exchanging information between healthcare providers and patients. Also, patients can use Dentacoin as a payment method for dental procedures, reducing healthcare costs. This technology can also serve as a compliance tool, ensuring proper sourcing and use of materials in the healthcare industry.
Thank you for Subscription!
Blockchain Technology Is Adopted by the World's Leading Companies
The world's largest corporations and financial institutions have integrated blockchain technology into their operations and for good reason. Blockchain technology offers advantages such as data privacy, transparency, decentralization, and cost savings.
These corporate giants have discovered compelling use cases for blockchain technology:
Walmart - partnered with IBM to digitize its

supply chain

process, enhance transparency, and ensure food safety.

IBM - offers

blockchain platforms

across multiple industries, from healthcare to banking.

J.P. Morgan - developed Quorum, an enterprise-grade version of Ethereum. It facilitates

smart contracts

for private transactions.

Gucci - introduced digital collectibles for its augmented reality sneakers. This helps prevent counterfeit scams.

Alibaba - uses Kaola to monitor orders and products globally.
This demonstrates that blockchain technology has the potential to improve the operations of any business.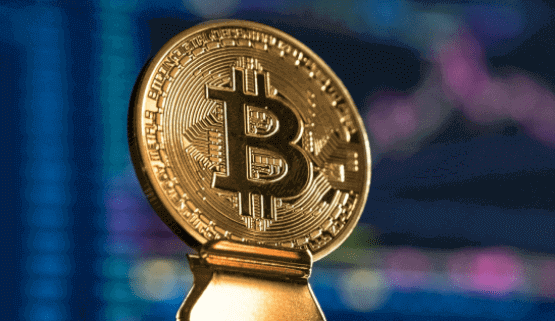 Related article
Best Blockchain Platforms Used By Global Companies
Find out more details about blockchain use cases among business leaders.
Discover more
Conclusion
When the Bitcoin blockchain first appeared, it had immense potential to transform our world. These unusual blockchain usage cases are just the tip of the iceberg and an indication of the pathway forward. Thanks to its advantages, such as transparency, security, and scalability, it's used by government agencies, health providers, IoT companies, and tech giants, among others.
Blockchain applications can be used in all areas of life and business, including:
Gaming;

The election process;

Identity authentication and preventing

identity theft

;

Supply chain

management;

Cybersecurity;

Record management;

Contract management;

Private financial transactions;

Real estate

transactions.
From keeping your private data safe and preventing identity theft to managing smart contracts and government documents, blockchain technology adds multiple layers of data security. Blockchain relationships and multi-factor authentication maintain data integrity that no traditional system can match.
No matter what industry or sector you are in, you can benefit from partnering with a trusted company like Geniusee to develop your next custom blockchain application. This technology can help you cut costs and improve the efficiency and reliability of business processes.