It's a tedious task, but everyone is faced with buying or renting accommodations at least once in their life. The usual way to find suitable housing is to enter the query "Buy an apartment" in a search engine. Sites on the first page of search results will attract almost all users. What if your real estate agency's website is on the second or next page?
One of the ways to attract customers is to offer a mobile application for finding real estate. Indeed, applications are compact and convenient, giving access to the most up-to-date data anytime. With the application, the real estate agency gains long-term benefits.
In this article, we will talk about the benefits of real estate mobile app development, the requirements for such mobile application functionality, and the main features of mobile real estate applications that increase business efficiency.
In This Article:
Benefits of Mobile Real Estate Application for Business
1. A mobile application is an investment in business development
In the future, real estate search apps will have every chance of completely replacing realtors. The pandemic is rigidly and consistently forcing businesses to go digital and automate business processes as much as possible. It is no longer just about creating an agency website. Top real estate search sites have equally popular applications. This is due to the increase in the number of mobile devices in the world and the desire of businesses to ''"get into'' the user's smartphone for a long time.
2. The application organizes and streamlines the processes within the company
When you have a business card website with contacts, you have almost no control over the sales and development of the company. Working with clients is not like chaos: a wave of calls, chats in mobile messengers, SMS, emails, and reports on a computer and Google docs. Precise control requires digital transformation. Combine your website, CRM, and other accounting systems in one application and automate all work with transactions.
3. The app helps increase customer loyalty
People buy their first home often before the age of 35. At least 20 percent of them sell it in a few years and buy a larger or better quality home. Another part of the population is constantly faced with the need to rent housing. This is not to mention the fact that each of us travels and needs temporary accommodation in another country or city.
All of these are resources for your transactions. Implement a loyalty program right in the application that will accompany customers throughout their lives.
On the topic
10 Mobile Application Development Trends To Watch
Built the best app that will conquer the market instantly with trends we've collected for you
I'm on it
4. The application allows you to conveniently analyze data on the real estate market and demographics
In order to close deals quickly, it is necessary to provide clients with complete housing information: real estate listings with all the details and filtering options, high-quality photos, virtual tours, adding suitable or favorite properties to the list, availability of infrastructure nearby and in neighboring areas, crime rate, and transport accessibility.
By providing the necessary information to customers, you receive in return data about them and their preferences. The application analyzes all the information automatically and frees you from manual data processing.
5. The application helps to choose the target audience
Automated collection and analysis of user data will give you some insights about the target audience. This will help you segment your target audience and scale to other target audiences or markets.
In general, the younger a person is, the more likely they are to be mobile tech-savvy. The application will definitely attract young people who are going to buy their first home. Middle-aged people need to be offered simplicity of interfaces and wide functionality that will allow them to conduct transactions safely and provide all the necessary details.
6. The application allows you to maintain constant contact with customers
It does not matter when a suitable apartment or house appears, difficulties or important nuances arise, or questions are born. Everything can be reported 24/7 without disturbing the client or realtor at night or at other inopportune times. The user will open the notification in the application when it is convenient for them.
7. The application will become a key marketing and sales tool for your services
The application not only collects and analyzes data about customers but also unobtrusively offers them personalized recommendations based on tracking activities and preferences. Even if the client deletes the application, his account with data and subscription to advertising campaigns will remain. In addition, it can become the basis for offering additional services, such as real estate legal services.
Thank you for Subscription!
Requirements for Real Estate Mobile App Functionality
The functionality of any Real Estate mobile application must meet three basic requirements:
1. User-friendliness
All functions should be intuitive for every user. It is important that a person instantly finds the right buttons, easily navigates the functionality, and immediately sees all the available options. To do this, UX / UI design principles are being introduced — creating beautiful and convenient user interfaces. Appearance is being developed in close conjunction with the mechanism of the interface. The interface is developed according to guidelines that describe the general principles of user interaction with applications in iOS and Android to create a comfortable and familiar environment for the user.
2. Increased conversion
The functionality of the application is developed not only for the user's convenience but also for the company's benefit. Ideally, clicking a button should lead the user to the target action along the chain — to purchase, order, book, etc. Special tools (AppCenter, Firebase, etc.) are used to analyze user actions and track key application metrics.
3. Optimized feature set
The functionality is determined based on a specific business task. The application should contain exactly as many functions as the client needs on the way to the target action (purchase, booking, etc.). An application with insufficient functionality will not solve the problems of the audience, which means it will be unclaimed. Extra options are also undesirable — an excess of unnecessary buttons will only confuse users.
The Main Features of the Real Estate Application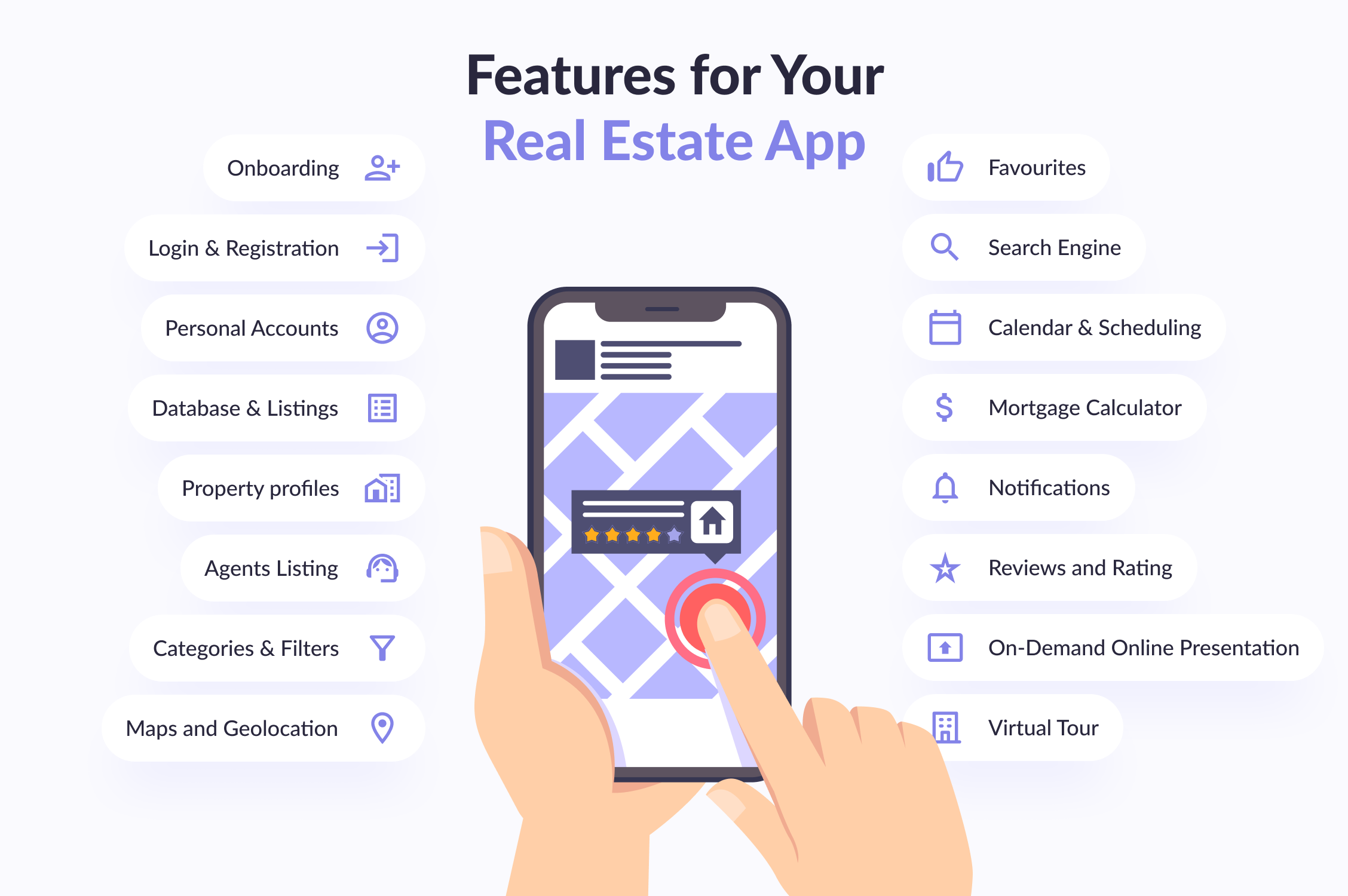 1. Onboarding
It is the process of engaging and adapting new users to a new product. The faster users get used to your real estate application, the higher the chances that they will stay with you. Designing an onboarding experience that makes customers literally fall in love with the app is a real challenge. Not every onboarding is equally successful and allows you to stand out from the crowd.
2. Login & Registration
Registration and login to the application should be as simple as possible. We recommend that you sign in with your email or phone number. An additional plus will be the ability to log in with a Google, Apple, or Facebook account. It is worth allowing unregistered clients to log in for the initial acquaintance with the application.
3. Personal Accounts
Both realtors and clients must have personal profiles. With their help, realtors and sellers (lessors) add descriptions and photos of properties, fill in contact information for each property, and manage viewing schedules. Buyers (tenants) fill in personal data, which, among other things, will help the algorithms understand what kind of property to offer them.
4. Database & Listings
Property listing is another basic feature of the mobile real estate app. You have to show the list of available properties with all the necessary details in the listings. Users who want to rent or sell their property should be able to add their listing without any difficulty.
You will need a big database since the property listing will grow every month. There will be more users and hence, more listings in the future, so make sure that the database or servers are flexible enough to support the scale-up operations. A robust database is highly crucial for any real estate app.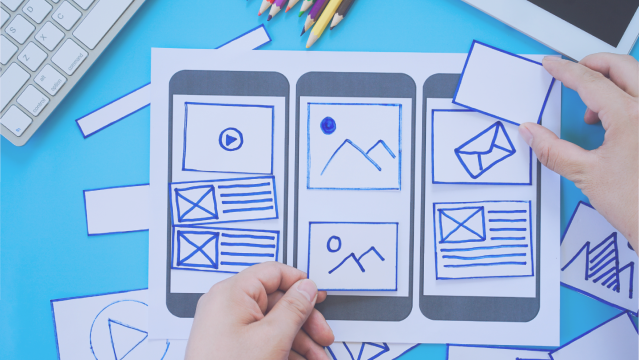 Related article
User Experience (UX) Testing Methods: Best Ways To Test Users
Find out how to provide the best experience for your end customers and deliver them the most satisfying experience
Take a look
5. Property profiles
On the page of each object, there is a description and photos. So the client who is in search will get an idea of how the object looks in real life. The highlight of your application can be an automatic check of real estate against various government databases. To do this, it is necessary to integrate an electronic verification algorithm.
6. Agents Listing
A large real estate agency may offer the client a list of realtors to choose from. We recommend including a brief description of each realtor's experience with a photo, the number of properties sold, and the realtor's area of operation.
7. Categories & Filters
Finding and choosing the right property is the most frustrating part of the whole process, so you need to ease the clients suffering by providing them with advanced search and sorting filters according to certain criteria.
8. Maps and Geolocation
There is nothing better than visualizing the place where you want to live. Maps provide valuable information to those who want to rent or buy an apartment. Maps should show nearby objects and infrastructure, as well as statistics of the area: crime rate, traffic congestion, natural disaster risks, etc. For greater convenience, you can give users the ability to create routes between home and office, home and school, and other important places.
9. Favorites
It is easy to get confused among hundreds of apartments and houses. It is necessary to give the client the opportunity to create a list of favorites. Users can access their favorite properties along with all the details at any time they need in their personal profiles.
10. Search Engine
This is one of the key features of real estate applications. The user enters a query into the search bar; the results are displayed below. In other words, you provide your users with the opportunity to find out what they are looking for. A simple search returns a list of all queries that contain the keyword. Autocomplete while searching will also become a useful and convenient feature of the application.
11. Calendar & Scheduling
The calendar is a necessary feature in every real estate app because it simplifies communication between the client and agents. If buyers or tenants want to schedule an appointment with the agent or seller, they can directly check the available dates and schedule the appointment right in the app. The calendar will send reminders to both parties at the scheduled time.
Top-notch apps: how to build them?
Do you want your app to hit the market? Make sure that your business analysis is genuinely good
BA questionnaire
12. Mortgage Calculator
The function will require the selection of a partner bank. In order not to limit customers, it is better to create a universal calculator with offers from various banks. A detailed calculator will help users quickly and easily compare the cost of real estate and their financial capabilities, ''probe'' all the options and choose the best one.
13. Notifications
When it comes to mobile app notifications, developers have the option to create two different types of notifications. The first type is notifications that appear on the smartphone screen even if the application is not currently in use. Such messages are called mobile push notifications, in other words, mobile push notifications. Typically, the user is prompted for permission to send these notifications when the app is installed on the device.
The second type of notification is in-app notifications. Unlike mobile push, in-app messages do not require additional consent to be sent. As the name suggests, the app displays these notifications during an active session. You can use both times for closer communication with the user. But don't be too intrusive.
14. Analytics
Analytics will give you valuable insights into your app's performance and what needs to be done to improve its efficiency. You can get helpful information about the real estate market and your users and their in-app behavior, such as the amount of time spent on a specific screen. This data would help you make better app decisions.
15. Reviews and Rating
Customer reviews will help to rank realtors and constantly improve the level of service. Reviews and ratings, working together, will significantly increase the credibility of the application and the agency, as well as motivate realtors to work more efficiently.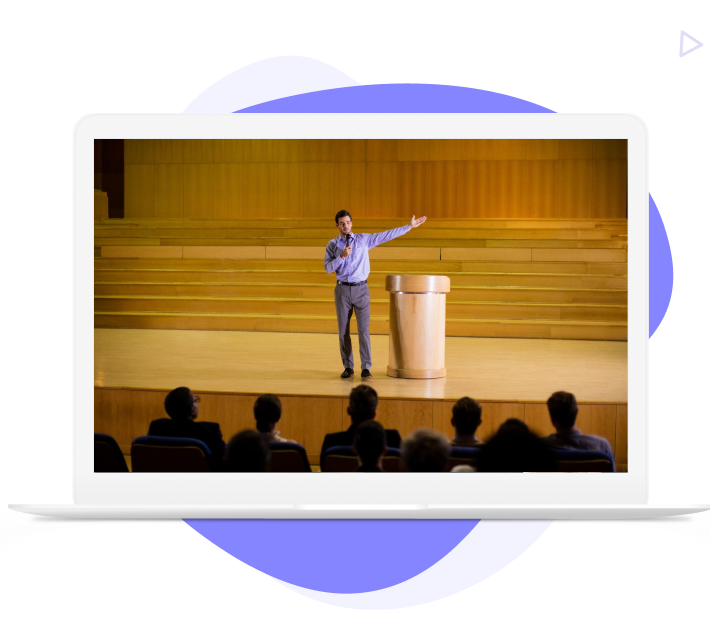 Check it out!
Top Conferences 2023 By Industries: FinTech, EdTech, Real Estate, Retail
Take a look at main events in your industry that will take place this year
See the list
16. On-Demand Online Presentation
Photos and a 3D tour can be prepared by professionals to show the apartment at its best. This will lead to more people who want to see the apartment but will not increase the desire to buy it. In order not to waste time on ineffective views, property owners will be able to show it without leaving the application.
17. Virtual Tour
Unlike photographs, a virtual tour allows you to get a better idea of the property. A 3D tour helps to assess more accurately whether it is worth spending time visiting an apartment at all. This will save time for everyone — buyers/tenants, agents, and sellers.
Conclusion
Everyone wants to have a beautiful luxury apartment or house with ideal parameters. Housing should be comfortable in all respects from the first day of residence. This fully applies to real estate applications.
Only those applications in which a lot of effort and money have been invested become popular. Professionals who know the value of their work on them. Each pixel of any screen of such an application must be calculated. With the help of an experienced team, you will be able to offer users a high-quality IT product: functions based on stable technologies, an intuitive interface, and a clear and attractive design.
Geniusee developers are ready to help you create a property search application. We like projects that make people happier and make life easier for them. We always advise individual application development from scratch, as this allows you to include the desired functionality without overpaying for unnecessary elements. This approach makes it is easy to control business development, not limiting it to ready-made solutions. Contact us, and together, we will rock the real estate market!