Lending platform
Automated tool to match lenders and business
Scope and highlights
5 months for MVP development
Design, Web Development, Mobile Development, QA, Management
UI marked by experts from The Design Showcase
Dedicated team of 8 team members
the challenge
Our client is a secure, automated platform that streamlines the merchant cash advance process and enables ISOs and lenders to manage their businesses from one centralized, convenient place. Combining innovative cloud software, leading-edge privacy technology, and deep industry experience, financial platform matches merchant applications to the optimal lender through a seamless, efficient, and utterly private process.
It's the all-inclusive solution that ISOs, lenders, and merchants have been waiting for. The client came to us with the request of developing a lending platform for a company in a niche financing sector in about three to four months.
The challenge involved building a fully functional web application that would bring all the company's offline operations online into an automated system.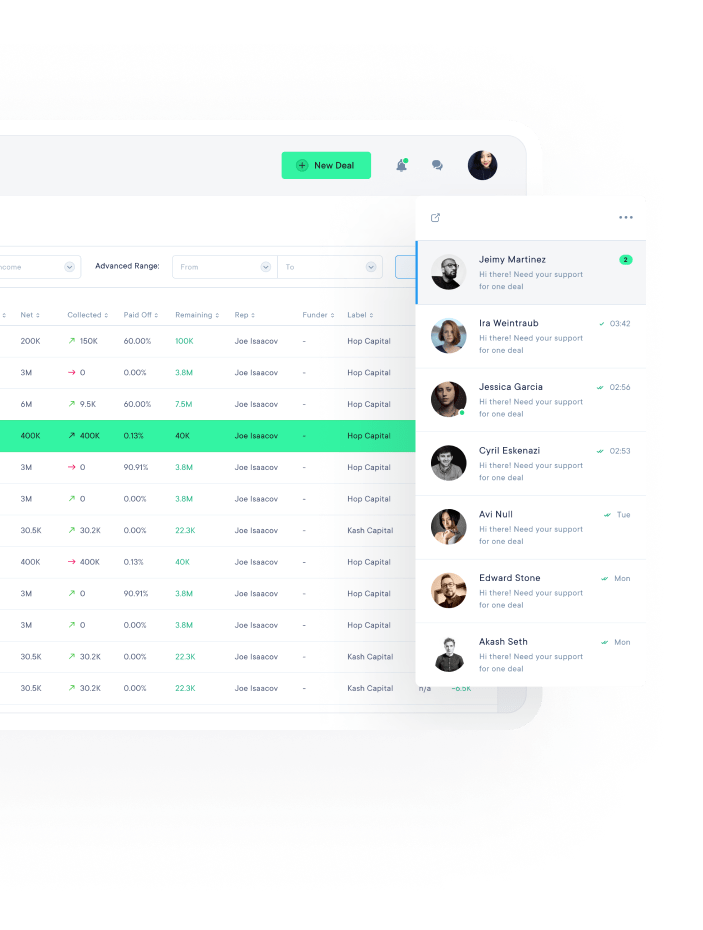 Key challenges in this project included:
Rethink and update an application design, make it more intuitive and functional.

Transfer the company's offline operations online into an automated system with banking integrations and other services.

Develop a fast and well-performing web application.
Are you looking for full cycle product development?
You found what you were looking for. Just fill out the contact us form.
Contact us
the process
Our clients' project is a complex platform with many roles and functions. The merchant applies securely online, the lender conducts a search and makes offers on deals that match their criteria, and the merchant reviews it and e-signs the final agreements online. Independent Sales Organizations (ISOs) and agents get offers from multiple lenders, keeping their deals secure and organized, helping them finish deals.
After understanding the problem, we created a roadmap to show how an app would be built out in the next few months. We started with the design phase and MVP. The platform had to quickly and safely find matches and sign contracts, collect clients' data and track clients' credit scores, receive different types of commissions and charges and allow banking integrations and other third-party services.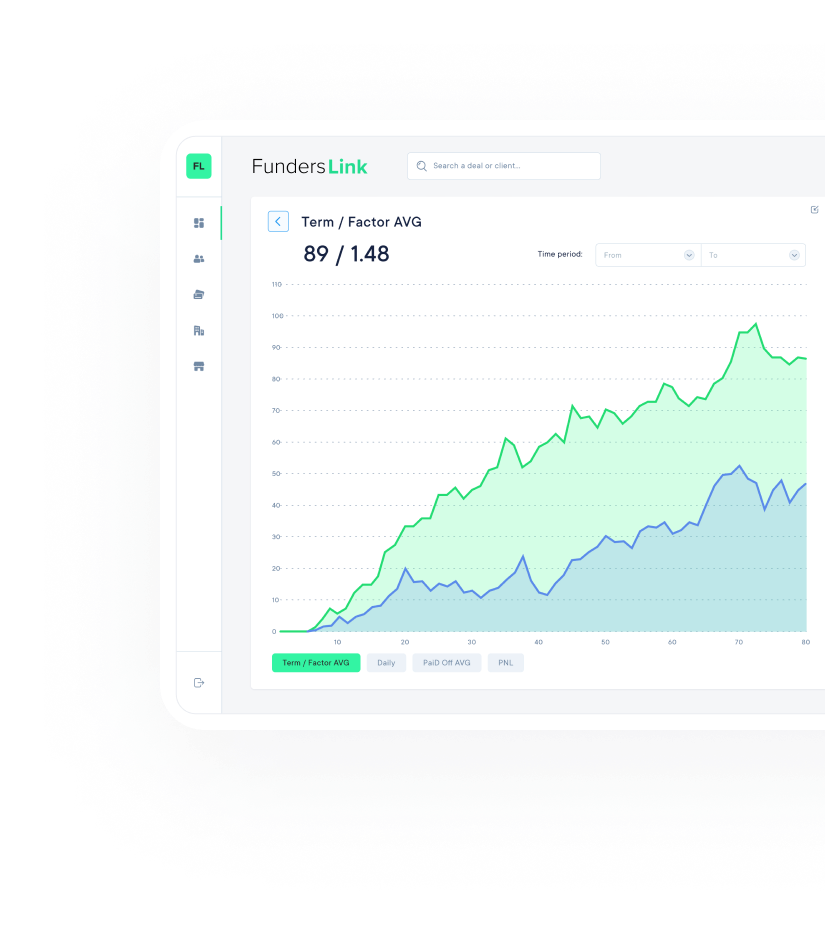 Project techstack:
BE technology - .net 5.0

BE application type - Asp Net Web API application

DB - Microsoft SQL Server

File storage - AWS S3 Bucket

Deployment - Docker Containers on AWS

Target OS - Crossplatform(tested on Linux/Windows)

ORM - Entity Framework Core 5.0
User flow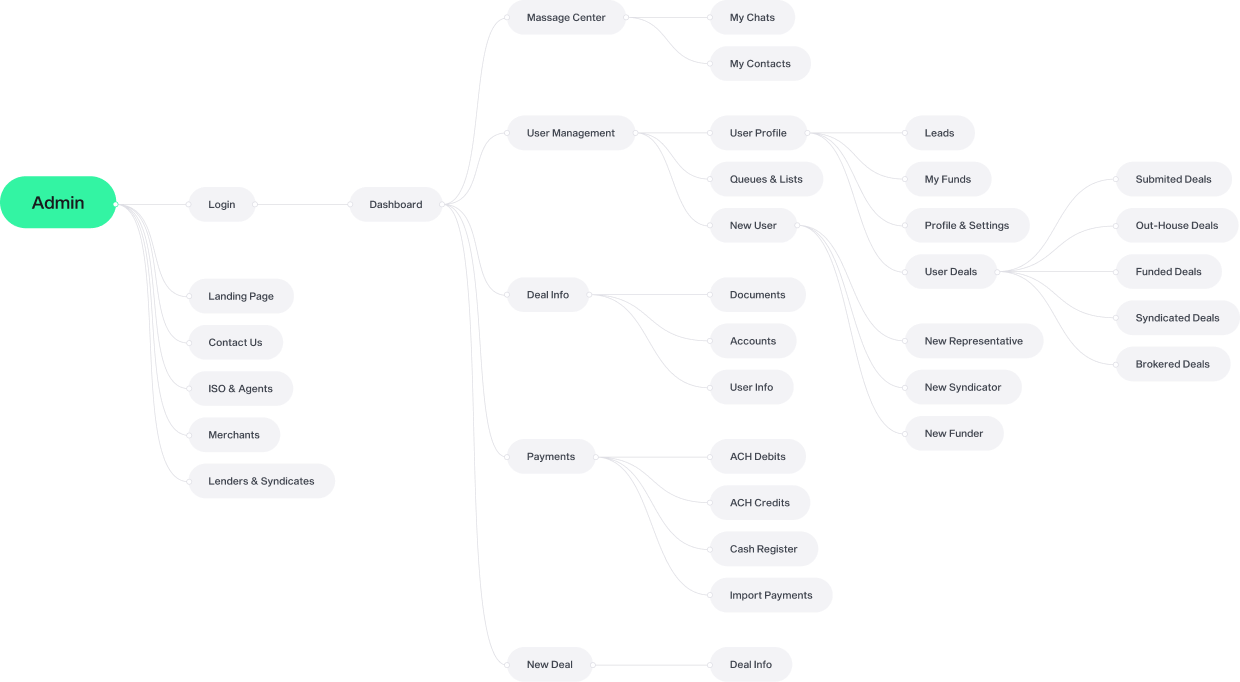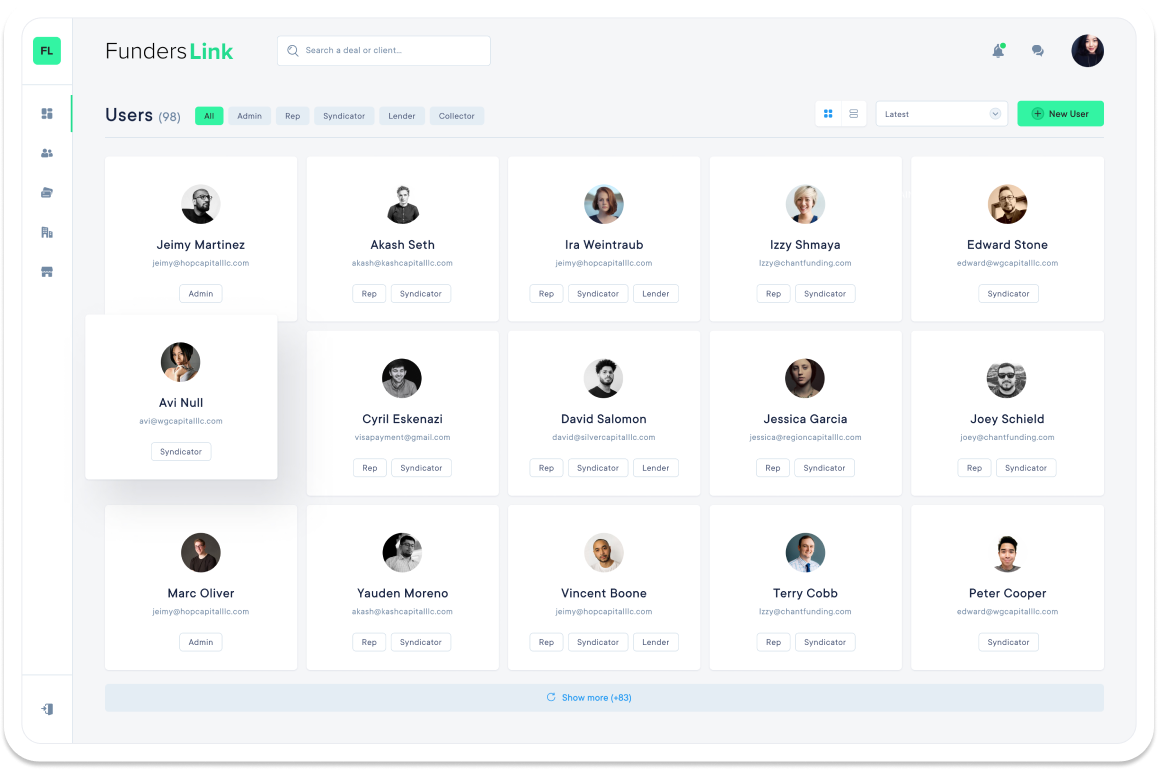 the outcome
The financial platform got a fully automated and cloud-based platform that protects all parties from risk while streamlining the deal-making process to boost productivity and profitability. The project matches merchant applications to the optimal lender through a seamless, efficient, utterly private process that provides actionable information while keeping sensitive identity information confidential.
This protects both merchants and ISOs. The platform also includes an independently managed Fraud Detection System that compiles and tracks merchants to protect lenders against fraudulent parties.
With powerful deal-tracking, communication, and CRM tools, our client's product is an easily integrated platform helping lend resources quickly, safely, and effectively from one digital location, online or on mobile, 24/7.
The success of this project hinged on the following factors:
Automation of processes and banking integrations ensured the effectiveness of a digital platform that helps businesses safely lend money from verified lenders.

Motivated and professional team members who were really dedicated to this project delivered the complex solution on time and within the budget.

The team developed a white-label solution that can be implemented on other projects.

Overall, working with Geniusee was a dream, as they delivered on the scope quickly and efficiently, making sure that nothing was broken by the time of delivery
Peter Byun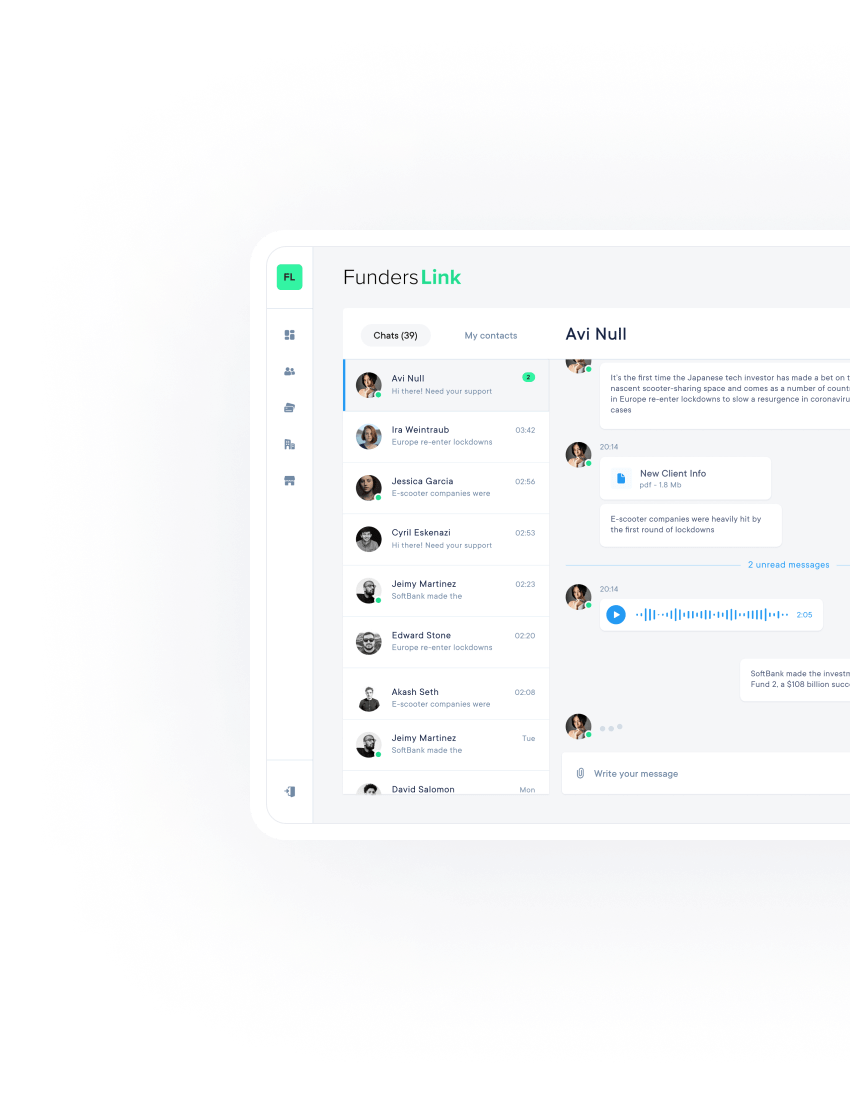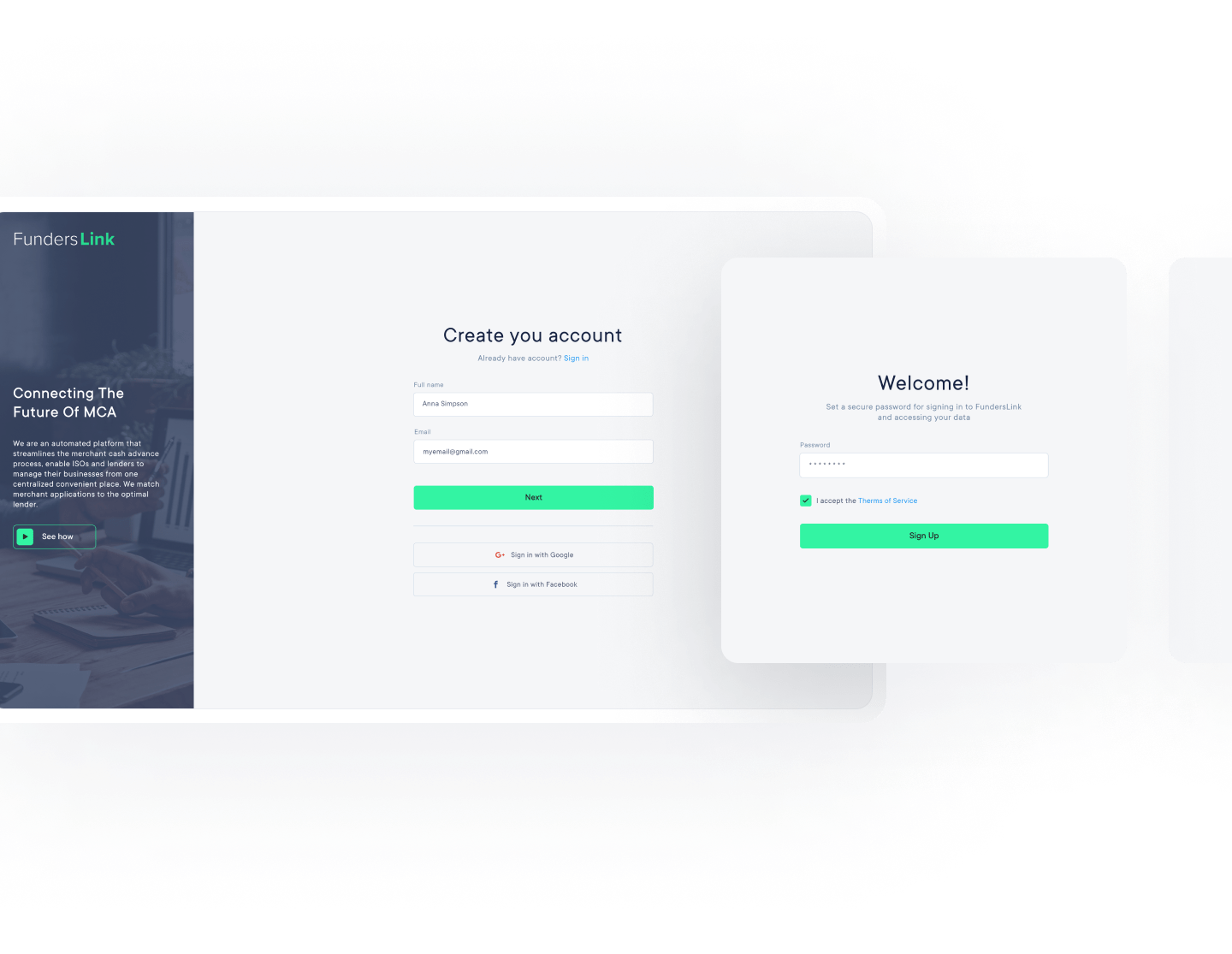 Thank you
for watching
Geniusee Design & Dev Team
2021